AMC Networks Celebrates Black History Month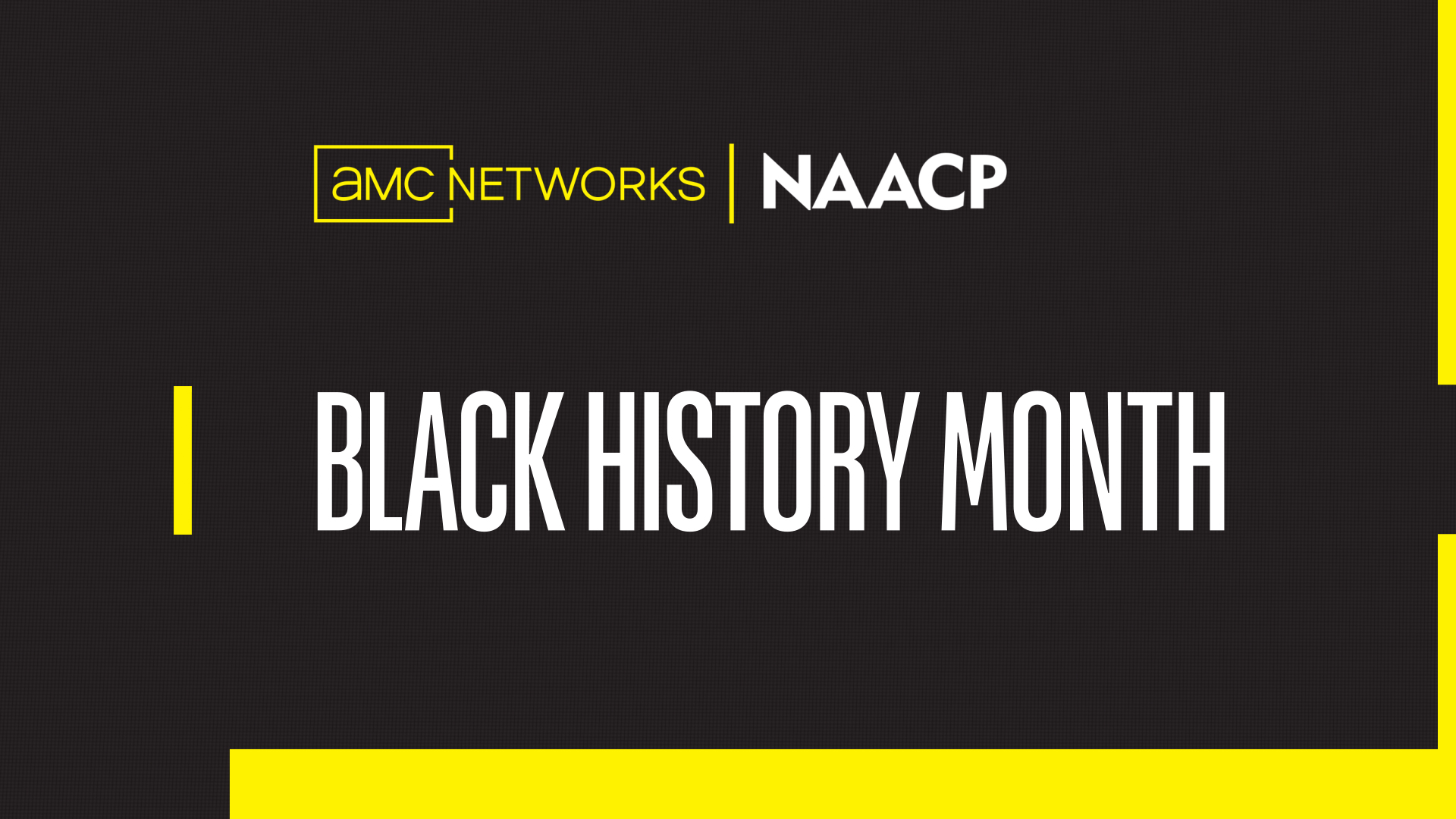 8th Annual Black History Month Campaign Premieres featuring Congressional Black Caucus Members
To celebrate Black History Month, AMC Networks has once again partnered with the NAACP for the 8th consecutive year to create a stirring public service campaign featuring Congressional Black Caucus (CBC) members. The award-winning annual campaign includes representatives Alma Adams (D-NC), G.K. Butterfield (D-NC), André Carson (D-IN), Hank Johnson (D-GA), and Lucy McBath (D-GA) sharing powerful stories and insights across four key themes: celebrating Black history every day of the year; marking the 50th anniversary of the CBC; the power of Black storytelling and representation; and reflecting on the social justice movement throughout history, today and into the future.
The spots, introduced by Colman Domingo, actor/writer/director, and star of AMC's "Fear the Walking Dead," and Vanessa Simmons, actor/entrepreneur and star of WE tv's "Growing Up Hip Hop," will begin airing on Monday, February 1st at 6pm ET with a simultaneous premiere across the company's national networks, including AMC, BBC AMERICA, IFC, SundanceTV, WE tv, and streaming service ALLBLK, and will run throughout February. To learn more about our partners at the NAACP and get involved, visit NAACP.org.
AMC Networks Celebrates Black History On-Screen
AMC Networks is celebrating Black History Month across its national networks and streaming platforms with special programming events, collections, and custom digital content. AMC+, the company's premium streaming bundle, will highlight 25 films and series in a "Black Stories & Storytellers" collection including "A Ballerina's Tale," "Medicine for Melancholy," "Hip Hop: The Songs that Shook America," "Sherman's Showcase: Black History Month Spectacular," and "Horror Noire: A History of Black Horror."
ALLBLK, the first streaming service created for Black TV and film, will premiere new originals and acclaimed films all month, including classic films such as "South Central" and "The Jacksons: An American Dream;" and celebrated independent films "For Ahkeem," and "Lila and Eve."
Sundance TV will showcase marathons of "Roots," the celebrated 1977 miniseries about one family's perseverance through the Revolutionary and Civil Wars, slave uprisings, and emancipation, and WE tv, the number one cable network for Black Americans on Thursday nights, will offer a robust calendar of digital and social content meant to inspire audiences. The schedule includes the video series "WE tv and Modern Day History Makers" featuring Black leaders and artists who are currently making history, "#FridayFacts" a social hashtag focusing on critical moments in Black history, and "A Movement, Not a Moment," a digital video exclusive featuring "Growing Up Hip Hop" talent reflecting on the recent social justice movement.