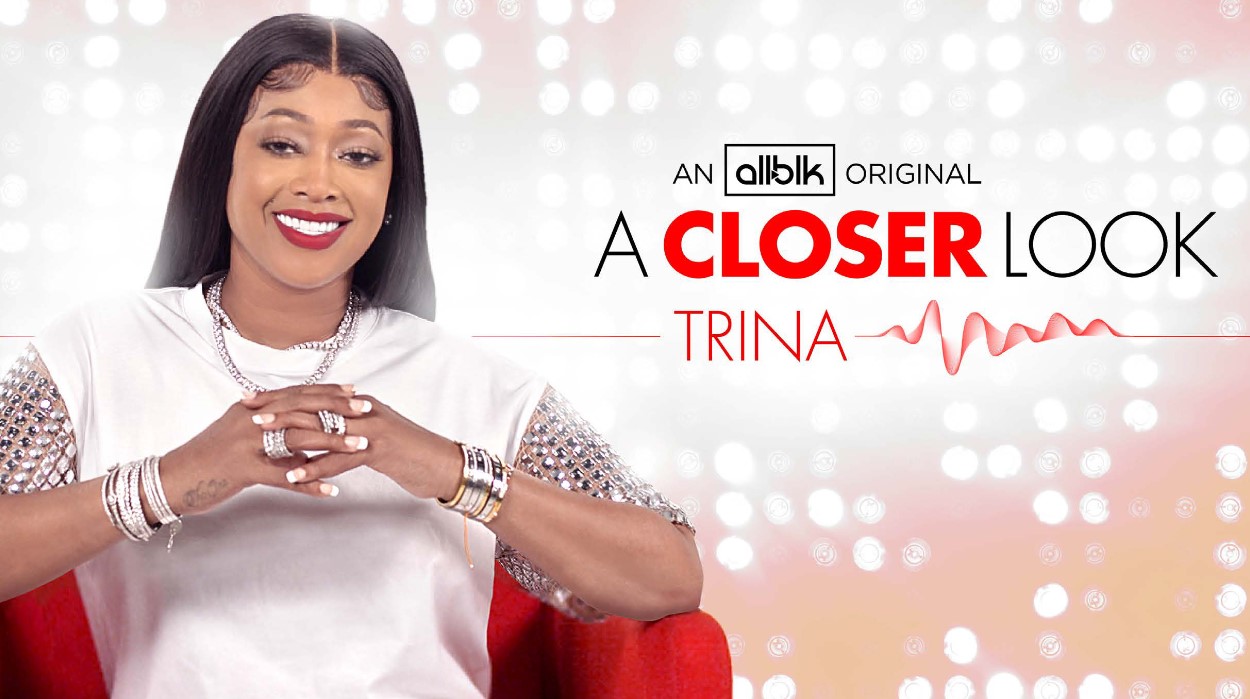 ALLBLK is dropping the latest episode of A Closer Look – it's popular docu-series profiling R&B, soul, and hip-hop artists whose songs have and continue to top the billboard charts and re-shape the music industry. The fifth installment features "the most consistent rapper of all-time" as noted by XXL magazine, Trina. Rising to prominence in 1998 with her appearance on Trick Daddy's "Nann," Trina has released 6 studio albums to date – including the Billboard Top 10 album, Still Da Baddest. Recognized by Billboard as one of "31 Female Rappers Who Changed Hip-Hop," the latest episode features Trina opening up about her rise to fame, misconceptions from the public, and more. A Closer Look with Trina premieres Thursday, October 28th on ALLBLK.
A Closer Look on ALLBLK, from 4x NAACP Image Award winning producer, Isaac Taylor highlights an artist's career from the beginning to present day. Each episode consists of a one on one sit-down interview between the artist and producer of the show, and will also highlight music videos/live performances, studio sessions, archival interviews, B-roll footage, and guest interviews, placing, "A Closer Look" on the artist's career and life." Artists previously featured on the show include Ralph Tresvant, the lead singer of the legendary R&B group, New Edition; Award winning, singer, songwriter and producer, Brian McKnight; Grammy nominated, singer-songwriter and actor, Eric Benét; and Grammy nominated songstress, Marsha Ambrosius.
About ALLBLK
ALLBLK is an invitation to a world of streaming entertainment that is inclusively, but unapologetically – Black. Featuring a diverse lineup of content that spans across genres and generations, the ALLBLK library includes exclusive original series such as Craig Ross Jr.'s Monogamy, A House Divided, and Double Cross; must-see independent films, nostalgic Black cinema, popular network TV, lively stage plays, and so much more. ALLBLK is available everywhere streaming services are found – iOS, Android, Amazon Prime Video Channels, Apple TV and Apple TV Channels, Roku and Roku Channels, Amazon Fire TV, YouTube TV, Cox, DISH, Sling TV, Charter and more. ALLBLK content can also be found on WEtv+. At www.ALLBLK.tv, ALLBLK offers a free 7-day trial and thereafter is just $4.99/month or $49.99/year. Keep up with ALLBLK on Facebook at Facebook.com/WatchALLBLK and Twitter/Instagram @WatchALLBLK.