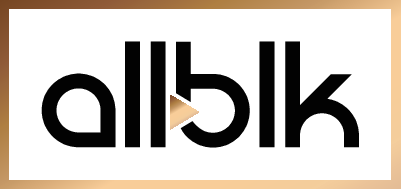 Kandi Burruss, Juan Gil, and Xavier Avila Bumped to Series Regulars with Newcomers Shani Marq, India Love and Alex Jacke
Tami Roman, Romeo Miller, Aspen Kennedy, Terayle Hill, and Leon Fleisher Recur;
Tammy Rivera makes for a spicy Guest Star
Meagan Good, Dijon Talton Executive Produced Series Returns This Fall
New York, NY (April 24, 2023) – Today, popular AMC Networks streamer ALLBLK announced a second season of popular millennial dating dramedy, À La Carte. Executive Producer and Showrunner, Dijon Talton, joins Executive Producer, Meagan Good, to deliver the scripted series centered on the Black millennial dating experience. À La Carte was created by Publicist Breanna Hogan.
Series leads Kendall Kyndall (Games People Play) and Jenna Nolen (Animal Kingdom) welcome newcomer Shani Marq (Top Five) who will assume the role of 'Misha,' while Kandi Burruss (Real Housewives of Atlanta, The Chi), Juan Gil (The Cypher) and Xavier Avila (Breaking) return as series regulars. The cast expands this season with social media star India Love (College Hill: Celeb Edition) and musician Alex Jacke. Joining the cast as recurring characters are Romeo Miller (Growing Up Hip Hop), Tami Roman (Truth Be Told/The Ms.Pat Show), Aspen Kennedy (Kingdom Business), Terayle Hill (Step Up: High Water) and Leon Fleisher (Remember). Tammy Rivera (Waka & Tammy) comes to spice up the season in an episode.
Season two of À La Carte will explore who Misha, Reign, and Shyra are as friends to each other without the friend that brought them all together, Mahogany. Her absence will serve as a catalyst for comedy and drama within this new friend dynamic. In our mid-20's, relationships of convenience are fickle, and in L.A. especially, they are not easy to sustain. The mistakes they make will bring them closer in some ways and push them further apart in others. This season, the cast will continue their independent and collective journey discovering and unraveling who they are through the lens of comedy, love, sex, fire, and trial & error.
CHARACTER INTRODUCTIONS
INDIA LOVE – EVETTE (PANTHEON and THE NETWORK ADVISORY)
Evette is THAT GIRL and is Shyra's sexy savant! She's able to help Shyra with many problems this season, starting with providing a roof over her head. Evette opens her home to the friend group and is slowly reminded why you need a tribe of people you can trust in L.A.
ALEX JACKE – BRANDON (S MUSIC GROUP)
Brandon is the new bar owner of Dahlia's and is having trouble running it when the crew pops up to drink their sorrows away. He's harboring a secret that may jeopardize the future of the bar.
ROMEO MILLER – JAMAL (PANTHEON)
Jamal is a three-time Major League Baseball All-Star that has recently been traded to play in L.A. He keeps his girlfriend, Evette, well kept.
TAMI ROMAN – MAUREEN DEVOE (PANTHEON)
Maureen DeVoe is a sexy pop star whisperer who reaches out to Misha in hopes of reigniting her love for music. She sees dollar signs when it comes to her artists and if it doesn't make sense/cents, she's not investing her time into it. When Misha waffles between school and songwriting, Maureen DeVoe must decide about their future together.
ASPEN KENNEDY – FRANK WATSON (PANTHEON AND CGEM)
Frank Watson is a bartender at Dahlia's and is hired mostly for his body. His friendship with Shyra, Derek and Brandon lands him in the thick of their drama as he tries to conceal a huge secret.
TERAYLE HILL – KOREY (KREATIV ARTISTS)
Korey is a comedian who finds Misha on a new musical journey. He's not usually the type of guy that Misha would be attracted to, but when he makes her laugh, she can't help but give him a chance.
LEON FLEISHER – MECCA (MANAGER LELUND DURON)
Mecca is a gay, B-list actor on the DL. Mecca is a moth attracted to the lights that focuses on Reign this season but doesn't want the spotlight that dating an out and proud man brings.
RETURNING CHARACTERS
SHANI MARQ – MISHA (CITIZEN SKULL MANAGEMENT)
Misha is a bold and liberal jokester who lives her life out loud in every way. Inside the classroom, Misha is the perfect 2nd grade teacher but outside of work walls, Misha owns her own voice and puts her sass on display.
KENDALL KYNDALL – REIGN (BODEGA 7)
Reign is a Calabasas, CA native who serves as the moral compass of the friend group. Cut off from his privileged lifestyle by his father, Reign considers making some questionable decisions for money.
JENNA NOLEN – SHYRA (SOVEREIGN TALENT GROUP AND DISCOVER MANAGEMENT)
Shyra is an Animation and Digital Arts graduate student and traditional southern belle with southern views and morals to match.
KANDI BURRUSS – NICOLE (PANTHEON AND ATTORNEY DOUG DAVIS)
Nicole is a wise, confident, knowledgeable, and unconventionally beautiful sex shop owner whose free spirit results in a connection with Misha.
JUAN GIL – DEREK (PANTHEON and CITIZEN SKULL MANAGEMENT)
Derek is an Instagram model and fitness trainer with a secret only fans account. A good guy at heart, Derek is handsome, charismatic, and has no problem juggling several women at a time – his girlfriend included.
XAVIER AVILA – ZIYAD (MOMENTUM TALENT AND LITERARY)
Ziyad is a smart young lawyer at a large Los Angeles law firm who just happens to be gay. Not one to get caught up in the hype of Hollywood or his profession, Ziyad is practical, ambitious, and has a genuine desire to help people.
"This season we get to explore, elevate and dive deeper into the characters we've grown to love, and introduce some really dynamic and fun new cast," says Showrunner and Executive Producer, Dijon Talton. "We're excited to continue exploring the nuanced human experience of Black individuals in their mid-20's, giving them the permission to be flawed and yet still redeemable. ALLBLK has been an incredible partner and we are grateful to continue this journey with them. We couldn't be more excited to start production on Season 2!"
"I am so excited about season two! ALLBLK has provided us with an incredible, free-spirited and supportive platform to share and explore stories that are authentic and relatable," says Executive Producer, Meagan Good. "I'm so grateful to be working with my cousin, Dijon Talton, who's vision for À La Carte has enabled generation Z to feel seen, heard and understood all the while being allowed to be imperfect as they navigate their life experiences and grow through them."
"À La Carte was an instant success for ALLBLK, feeding our subscribers' desire for authentic, compelling, highly entertaining Black stories. Bringing the series back for a second season wasn't even a question. À La Carte expertly fills a void on scripted television that focuses on the experience of Black young adults as they navigate love, loss, careers and more. We're grateful for our partnership with Dijon, Meagan, The Talton Company, Prodgii, and the other series producers and outstanding cast," shared Brett Dismuke, General Manager, ALLBLK and WE tv.
À La Carte is directed and executive produced by Dijon Talton and The Talton Company. Meagan Good serves as an executive producer on the series. Christopher O'Conner serves as Co-Executive Producer for Prodigi Arts Entertainment. Also serving as Co-Executive Producer is Deonte Staats. Melissa A. Young will serve as producer. ALLBLK's General Manager, Brett Dismuke, and SVP of Development & Production, Nikki Love will serve as executive producers and VP of Development & Production Ashley McFarlin will serve as Co-Executive Producer.
The Talton Company and Dijon Talton are represented by PANTHEON, and attorney EMILY DOWNS.
The series is currently in production in Atlanta, GA and will air later this year exclusively on ALLBLK and WE tv.
###
About ALLBLK
ALLBLK is an invitation to a world of streaming entertainment that is inclusively, but unapologetically – Black. Featuring a diverse lineup of content that spans across genres and generations, the ALLBLK library includes exclusive original series such as A House Divided and Double Cross; must-see independent films, nostalgic Black cinema, popular WE tv originals, lively stage plays, and so much more. ALLBLK is available everywhere streaming services are found – iOS, Android, Amazon Prime Video Channels, Apple TV and Apple TV Channels, Roku and Roku Channels, Amazon Fire TV, YouTube TV, Cox, DISH, Sling TV, Charter and more. At www.ALLBLK.tv, ALLBLK offers a free 7-day trial and thereafter is just $5.99/month or $59.99/year. Keep up with ALLBLK on Facebook at Facebook.com/WatchALLBLK and Twitter/Instagram @WatchALLBLK.
About The Talton Company
The Talton Company is a Production Company based in Los Angeles focused on amplifying the voices of marginalized communities. Determined to give a nuanced/non-judgmental voice to the often unseen and underserved.  Founder, Director/Actor Dijon Talton was inspired to launch "The Talton Company" after seeing endless stories filled with only stereotypes about Black and Brown communities. The Talton Company wishes to usher in a new conversation and dialogue about what it means to live outside what society deems "normal" through both art and activism.