Golden Globe®, SAG® and BAFTA® Award-winner, Owen, Headlines the Anticipated Limited Series as Notorious Detective Sam Spade 
Co-Created by Emmy® Award-Winners Scott Frank (The Queen's Gambit) and Tom Fontana (City On A Hill)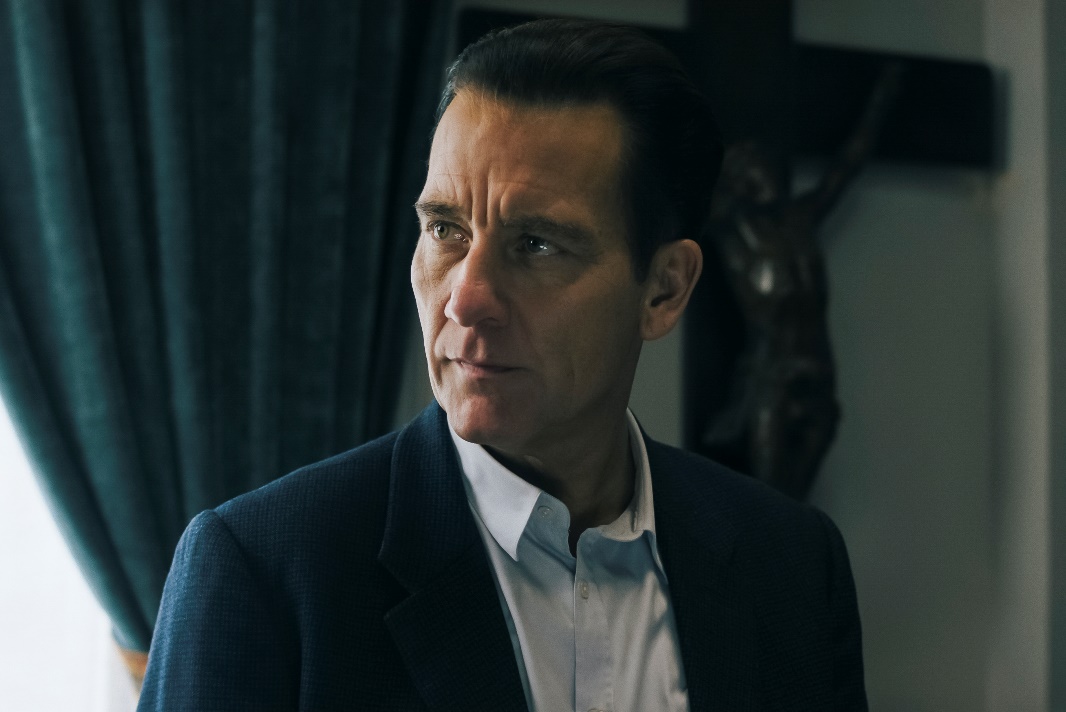 Watch and Embed First-Look Teaser Trailer
NEW YORK – September 8, 2023 – AMC Networks today released a first-look teaser trailer for its upcoming sophisticated, six-episode crime drama, Monsieur Spade, premiering on AMC and AMC+ in early 2024. Starring and executive produced by Golden Globe®, SAG® and BAFTA® Award-winner Clive Owen (Closer, Children of Men, The Knick) as the hard-boiled private detective Sam Spade, the limited series is co-created, written and executive produced by Emmy® Award-winners Scott Frank (The Queen's Gambit, Logan, Minority Report), who also serves as director, and Tom Fontana (City on a Hill, Borgia, Oz).
Monsieur Spade centers around the infamous protagonist of American writer Dashiell Hammett's 1930 classic novel The Maltese Falcon. The year is 1963, and the legendary Detective Sam Spade (Owen) is enjoying his retirement in the South of France. By contrast to his days as a private eye in San Francisco, Spade's life in Bozouls is peaceful and quiet. But the rumored return of his old adversary will change everything. Six beloved nuns have been brutally murdered at the local convent. As the town grieves, secrets emerge, and new leads are established. Spade learns that the murders are somehow connected to a mysterious child who is believed to possess great powers.
Shot on-location in France, Monsieur Spade features a prominent ensemble cast in up-and-comer Cara Bossom (Radioactive) as Teresa, Denis Ménochet (Inglorious Basterds) as Chief of Police Patrice Michaud, Louise Bourgoin (The Romanoffs) as Marguerite Devereaux, Chiara Mastroianni (On a Magical Night) as Gabrielle, Stanley Weber (Outlander) as Jean-Pierre Devereaux, Matthew Beard (The Imitation Game) as George Fitzsimmons, Jonathan Zaccaï (Robin Hood) as Philippe Saint Andre and Rebecca Root (The Queen's Gambit) as Cynthia Fitzsimmons. 
Monsieur Spade is co-created, written and executive produced by Frank, who also serves as director, and Fontana. Barry Levinson, Teddy Schwarzman, Michael Heimler, Clive Owen, Caroline Benjo, Barbara Letellier, Simon Arnal, Carole Scotta, Carlo Martinelli and David Helpern also serve as executive producers. In conjunction with the Dashiell Hammett Estate, the series is produced by Black Bear and co-produced by Haut et Court TV (The Returned, No Man's Land) who also handled local production services in France and Canal+. FilmNation Entertainment (I Know This Much Is True) handles international distribution outside of North America.
About AMC
AMC is home to some of the most popular and acclaimed original programs on television. AMC was the first basic cable network to ever win the Emmy® Award for Outstanding Drama Series with Mad Men in 2008, which then went on to win the coveted award four years in a row, before Breaking Bad won it in 2013 and 2014, and the network's series The Walking Dead is the highest-rated series in cable television history. AMC's current original series include Anne Rice's Interview with the Vampire, Anne Rice's Mayfair Witches, Fear the Walking Dead, Dark Winds, Lucky Hank and the forthcoming series The Walking Dead: Dead City and The Walking Dead: Daryl Dixon, among others. AMC is owned and operated by AMC Networks Inc. and is available across all platforms, including on-air, online, on demand, mobile, and on AMC+, the company's premium streaming bundle featuring content from across AMC and sister networks BBC America, IFC, and SundanceTV as well as streaming services Shudder, Sundance Now and IFC Films Unlimited.
About AMC+
AMC+ is the company's new premium streaming bundle featuring an extensive lineup of popular and critically acclaimed original programming from AMC, BBC America, IFC, and SundanceTV and full access to targeted streaming services Shudder, Sundance Now and IFC Films Unlimited, which feature content such as A Discovery of Witches, Creepshow, and Boyhood. The service features a continually refreshed library of commercial-free content, with iconic series from the AMC Networks portfolio including Mad Men, Halt & Catch Fire, Hell on Wheels, Turn: Washington's Spies, Rectify, Portlandia, and series from The Walking Dead Universe, among many others. The service also offers a growing slate of original and exclusive series including Gangs of London, This is Going to Hurt, Dark Winds, and the first two series in a new Anne Rice universe, Anne Rice's Interview with the Vampire and Anne Rice's Mayfair Witches. With new movies released every Friday, AMC+ is the newest destination for exclusive film premieres direct from theaters all year long. AMC+ is available in Canada, Australia, New Zealand, India, South Korea, and Spain and is available in the U.S. through AMCPlus.com, the AMC+ app, and a number of digital and cable partners.