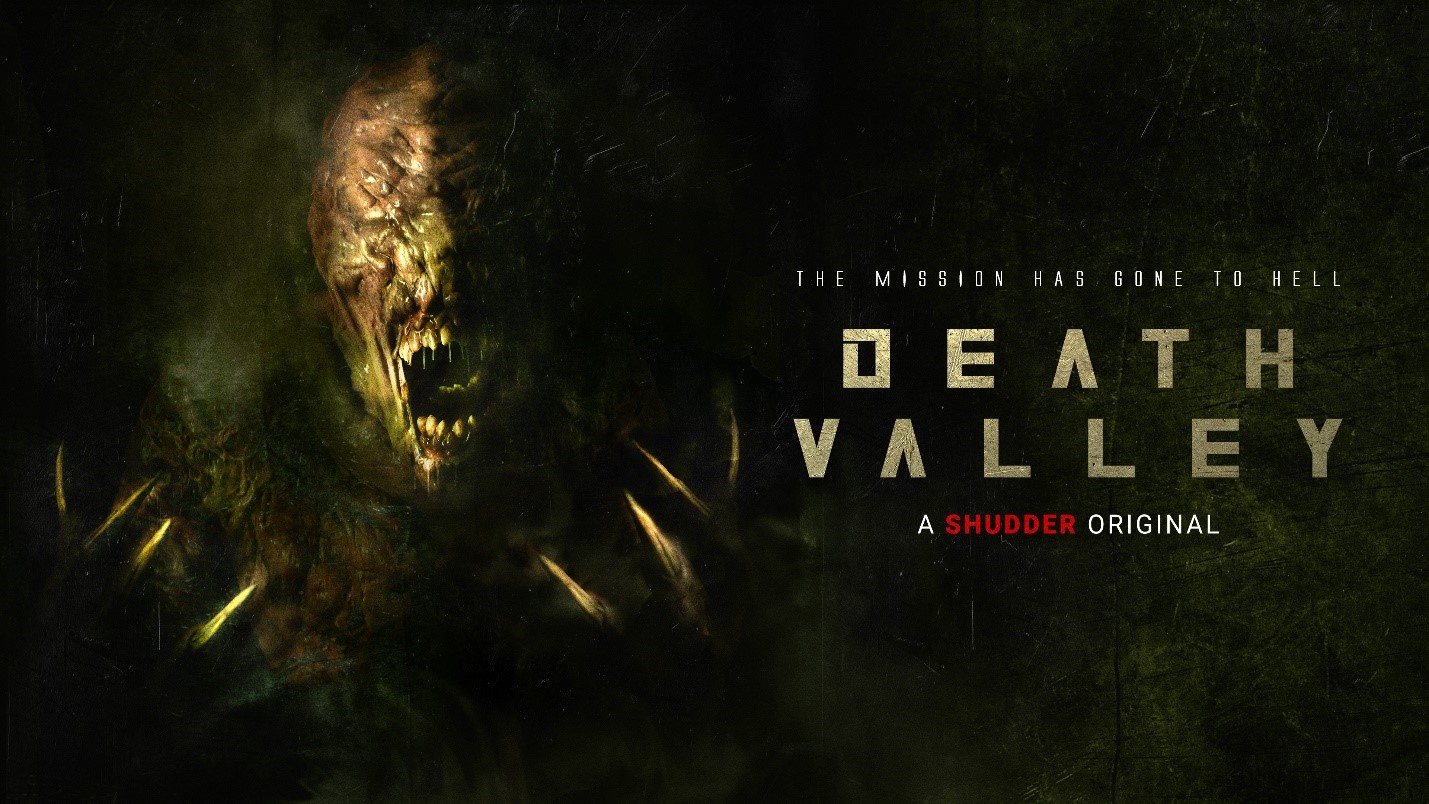 View and Embed the Trailer Here
Download Key Art and Photos Here
NEW YORK – November 17, 2021 – Shudder, AMC Networks' premium streaming service for horror, thriller and the supernatural, announced today that it will release the original film Death Valley in North America, the United Kingdom, Ireland, Australia and New Zealand on Thursday, December 9.
Written and directed by Matthew Ninaber (Psycho Goreman), who also appears as the frightening monster in the film, the adrenaline-fueled action horror stars his brother Jeremy Ninaber (Escape the Dark), Ethan Mitchell (Escape the Dark) and Kristen Kaster (If I should Die).
When a secret experiment goes horribly wrong, bioengineer Dr. Chloe (Kaster) becomes trapped inside a secret underground facility. With only 24 hours before a fatal decontamination protocol destroys the entire lab, Chloe deploys an emergency distress signal before a terrifying creature (Matthew Ninaber) of unknown origin can consume what's left of her.
Alerted by the distress beacon, battle-weary guns for hire, Marshall (Mitchell) and Beckett (Jeremy Ninaber) are commissioned to carry out a covert operation to extract the imprisoned scientist. Upon deployment, the team is ambushed by another heavily armed militia hell-bent on finding a way into the compound themselves.
Severely outnumbered, the mercenaries find entry to the bunker through an unsealed emergency hatch only to find themselves in a horrific fight for survival. With time and ammunition running out, the team must locate Dr. Chloe while also navigating the underground maze of corridors before they're hunted down one by one.
Death Valley is produced by Black Fawn Films who also produced the Shudder original Vicious Fun. The film is executive produced by Matthew Ninaber, Ira Levy, Michael McGuigan and Patrick Ewald. The film is produced by Chad Archibald, Cody Calahan and Matthew Ninaber.
NOTE TO EDITORS
If you have any questions or would like to arrange cast or crew interviews, please contact those listed below. We appreciate your support and coverage of Death Valley.
ABOUT SHUDDER
AMC Networks' Shudder is a premium streaming video service, super-serving members with the best selection in genre entertainment, covering horror, thrillers and the supernatural. Shudder's expanding library of film, TV series, and originals is available on most streaming devices in the US, Canada, the UK, Ireland, Germany, Australia and New Zealand. To experience Shudder commitment-free for 7 days, visit www.shudder.com.