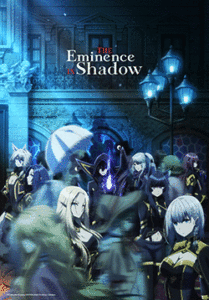 BOSTON, MA — April 7, 2023 — This afternoon anime fans were treated to a special edition of the HIDIVE Industry Panel as part of the streaming channel's Anime Boston 2023 fan experience. On the heels of the North American premiere of【OSHI NO KO】Episode 1 earlier in the day, attendees were welcomed back to the Sheraton Boston Hotel by hosts HIDIVE's Star Butler and Jacki Jing (The Circle). During the hour-long panel, the host duo announced a trio of acquisitions, shared upcoming English dubs and showcased new video content, including a greeting from the Japanese cast of Urusei Yatsura.
Topping the list of acquisition announcements was fan-favorite series The Eminence in Shadow, which will return to HIDIVE for a second season. It will be joined by the new fantasy comedy series Level 1 Demon Lord and One Room Hero as a simulcast exclusive. Both are scheduled for release later this year. For movie fans, the original horror anime film Feast of Amrita will premiere on HIDIVE following its May 2023 theatrical release in Japan.
In addition to these acquisitions, HIDIVE also announced two upcoming English dubs as well as a new catalog title. Fans can now look forward to dub releases for the new series Oshi No Ko as well as Winter 2023 season title Farming Life in Another World. Plus, the 2020 psychological thriller series Pet from Sentai home video will soon be available for streaming on HIDIVE.
NEW ACQUISITION | Level 1 Demon Lord and One Room Hero
HIDIVE Summer 2023 Simulcast Season
After his embarrassing defeat at the hands of a brave hero, the Demon Lord is back and ready for revenge… but after ten years apart, the hero, Max, isn't the dashing do-gooder the Demon Lord remembers. In fact, Max has turned into a shut-in slob with no interest in an epic rematch. Can the Demon Lord whip his former nemesis back into shape, or will he be defeated by the hero-turned-couch-potato once again and join him in his lazy life? Based on the seinen fantasy comedy manga series by toufu and serialized in Houbunsha's Comic Fuz since March 2019.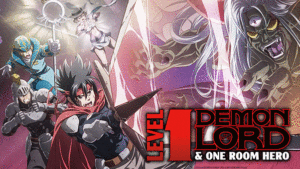 Level 1 Demon Lord and One Room Hero is directed by Keisuke Inoue, written by Toshiya Ono, and produced by studios Silver Link and Blade.
NEW ACQUISITION | Feast of Amrita (Amrita no Kyouen)
Direct to HIDIVE – 2023 Streaming Release
On their way home from high school, Tamahi and some classmates are shocked as they witness someone fall from the rooftop of nearby apartment. Panicked and confused, they rush to the building only to find it deserted. As Tamahi wonders about this, she has the uneasy feeling they are being watched. What is the strange presence around her… An original horror anime film and spin-off prequel to the 2019 release ARAGNE: Sign of Vermillion.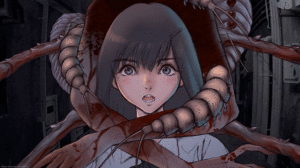 Feast of Amrita is written, directed, animated and scored by Saku Sakamoto.
NEW ENGLISH DUBCASTSM IN 2023
Oshi no Ko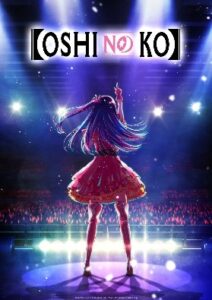 Farming Life in Another World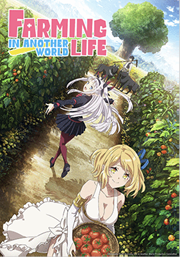 NEW CATALOG TITLE
Pet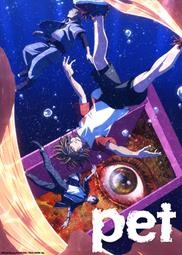 For the latest announcements regarding these and other great titles, follow HIDIVE on Facebook, Twitter, Instagram and YouTube.
About HIDIVE
HIDIVE, the newest addition to AMC Network's portfolio of targeted streaming services, offers the best in anime and live-action entertainment to both die-hard otaku and burgeoning fans of Japanese pop-culture. In addition to its extensive library of movies and episodic series, each season HIDIVE brings a new selection of the latest titles from Japan in both simulcast and exclusive DUBCAST™ editions – all of which can be viewed on a wide array of platforms including web browsers, smartphones, TVs, streaming devices, and gaming consoles. For more information on HIDIVE or to sign-up for a free 7-day trial, visit www.hidive.com.
###