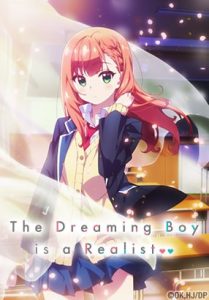 Download Key Art & Teaser Art Here
LOS ANGELES — July 1, 2023 — Anime streaming service HIDIVE, home to some of Japan's hottest new series,  delighted fans this evening with a bevy of announcements during its highly anticipated Anime Expo Industry Panel. Taking center stage, HIDIVE's panel hosts Star Butler and Jacki Jing (Netflix's The Circle) revealed a trio of exciting acquisitions as well as other exciting news, including upcoming English DUBCAST editions. And as a special treat for the audience, HIDIVE's panel concluded with the U.S. subtitled premiere of Level 1 Demon Lord and One Room Hero, the new comedy-fantasy series from Kadokawa premiering July 3 and streaming exclusively on HIDIVE.
Leading the list of acquisitions was the late-breaking announcement that The Dreaming Boy is a Realist, the eagerly awaited new rom-com from Pony Canyon, will be joining HIDIVE's new Summer Simulcast Season. Based on the popular light novel series written by Okemaru and illustrated by Saba Mizore, The Dreaming Boy is a Realist will premiere on July 3 and stream exclusively on HIDIVE. The series is directed by Kazuomi Koga with writing by Michiko Yokote and production by Studio Gokumi and AXsiZ.
Continuing the excitement, HIDIVE confirmed its acquisition of a trio of returning shows, including the surprise reveal that 【OSHI NO KO】will be back for a second season as well as news that both the spy thriller series Spy Classroom and the rom-com slice of life series The Dangers in My Heart will back with second seasons and available exclusively on HIDIVE as part of this year's summer and winter simulcast seasons, respectively.
In addition to acquisitions, HIDIVE also unveiled three upcoming DUBCASTs releasing later this year. The Dangers in My Heart Season 1 and KAIJI: Ultimate Survivor Third Arc debuting this summer together with The Eminence in Shadow 2nd Season debuting this fall will join HIDIVE's ever-growing library of English dub editions of its most popular anime titles. The Eminence in Shadow 2nd Season will be the first HIDIVE simulcast series to be available in both sub and dub – day and date with TV broadcast in Japan when it premieres in October during the Fall Simulcast Season. And to close-out its English dub news, HIDIVE premiered an exclusive clip of the all-new English dub of Keep Your Hands Off Eizouken! featured as part of Sentai's upcoming Blu-Ray home video complete collection set for release on July 25 and currently available for pre-order here.
NEW SERIES | The Dreaming Boy is a Realist
Premieres on Monday, July 3 exclusively on HIDIVE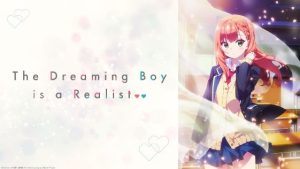 Wataru Sajo is smitten with Aika Natsukawa and doesn't hesitate to approach her as he daydreams about potential mutual feelings. However, one day he wakes up from that dream and convinces himself that he and Aika are not compatible. But when he withdraws his affection, Aika wonders what went wrong. Does he hate her now? Did they both get the wrong idea? Adolescent love is confusing in a romantic comedy where both sides think their feelings are unrequited!  Based on the popular light novel series written by Okemaru and illustrated by Saba Mizore.
The Dreaming Boy is a Realist is directed by Kazuomi Koga with writing by Michiko Yokote and production by Studio Gokumi and AXsiZ.
CONTINUING SERIES | Spy Classroom Season 2
Premieres on Tuesday, July 13 exclusively on HIDIVE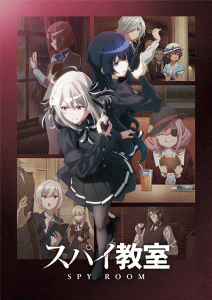 With the fate of the country at stake, trainee Lily and her Tomoshibi teammates continue to face more Impossible Missions alongside their teacher for foreign intelligence spy organization Lamplight. Based on the spy thriller light novel series written by Takemachi and illustrated by Tomari. Spy Classroom returns this summer with Season 2.
Spy Classroom is directed by Keiichiro Kawaguchi, written by Shinichi Inotsume and produced by studio feel.
CONTINUING SERIES | The Dangers in My Heart Season 2
Premieres during the Winter 2023 Simulcast Season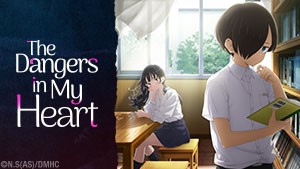 Fascinated by murder and all things macabre, Kyotaro daydreams of acting out his twisted fantasies on his unsuspecting classmates — but an encounter with Anna Yamada, the gorgeous class idol, lights a spark in the darkness of his heart. It's a classic tale of an antisocial boy falling for a popular girl, but neither are who they appear to be at first glance. Will Kyotaro and Anna defy their expectations of each other — and of themselves? Based on the shonen rom-com slice of life manga series by Norio Sakurai and serialized in Akita Shoten's Manga Cross. The Dangers in My Hearts returns this winter .
The Dangers in My Heart is directed by Hiroaki Akagi, written by Jukki Hanada and produced by Shin-Ei Animation.
CONTINUING SERIES |【OSHI NO KO】Season 2
Returning to HIDIVE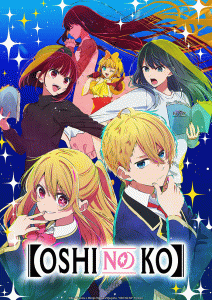 Dr. Goro is reborn as the son of the young starlet Ai Hoshino after her delusional stalker murders him. Now, he wants to help his new mother rise to the top, but what can a child do about the dark underbelly of the entertainment industry? Based on the award-winning seinen manga written by Aka Akasaka and illustrated by Mengo Yokoyari.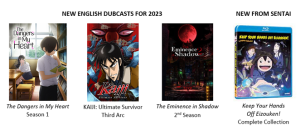 For the latest announcements regarding these and other great titles, follow HIDIVE on Facebook, Twitter, Instagram and YouTube.
About HIDIVE
HIDIVE, the newest addition to AMC Network's portfolio of targeted streaming services, offers the best in anime and live-action entertainment to both die-hard otaku and burgeoning fans of Japanese pop-culture. In addition to its extensive library of movies and episodic series, each season HIDIVE brings a new selection of the latest titles from Japan in both simulcast and exclusive DUBCAST editions – all of which can be viewed on a wide array of platforms including web browsers, smartphones, TVs, streaming devices, and gaming consoles. For more information on HIDIVE or to sign-up for a free 7-day trial, visit www.hidive.com.