WATCH KRYSTEN RITTER IN A CHILLING FIRST-LOOK TEASER TRAILER OF ORPHAN BLACK: ECHOES 
COMING TO AMC, AMC+ and BBC AMERICA IN 2024 
Rya Kihlstedt, James Hiroyuki Liao and Reed Diamond Join the Clone Club Rounding Out the Cast of the Highly Anticipated Series Produced and Distributed Globally by Boat Rocker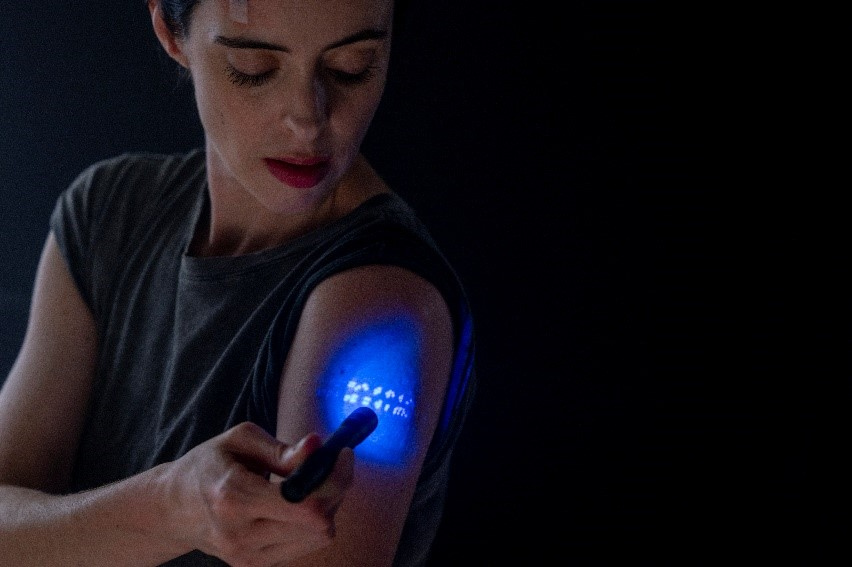 Watch and Embed First-Look Teaser Trailer 
NEW YORK – October 12, 2023 – Today, timed to the fan convention New York Comic Con, AMC Networks released an exhilarating first-look teaser trailer for its highly anticipated original series Orphan Black: Echoes, giving fans a glimpse into the wild ride viewers can expect when the series debuts on AMC, AMC+ and BBC AMERICA in 2024. Produced and distributed globally by Boat Rocker and starring and executive produced by Krysten Ritter (Marvel's Jessica Jones, Love and Death, Breaking Bad), the new 10-episode sci-fi thriller takes place in the world of the landmark and Emmy® Award-winning series Orphan Black.
Set in the near future, Orphan Black: Echoes takes a deep dive into the exploration of the scientific manipulation of human existence. It follows a group of women as they weave their way into each other's lives and embark on a thrilling journey, unravelling the mystery of their identity and uncovering a wrenching story of love and betrayal. 
Also announced today, SAG® Award-nominee Rya Kihlstedt (A Teacher, One Mississippi) and James Hiroyuki Liao (Barry, The Dropout) have joined the cast of Orphan Black: Echoes as series regulars while SAG® Award-nominee Reed Diamond (Better Call Saul, Mosquito Coast) will recur throughout the first season as a guest star.
Kihlstedt will portray Eleanor, a brilliant, tough as nails, neuroscientist, who is deeply loyal to the people she's close to, including her wife and their son. Raised by working-class parents, nothing was ever handed to her; she is devoted to her work and gets up every day with a singular focus to make a breakthrough in her research. Hiroyuki Liao will star as Darros, an extremely powerful self-made billionaire with a troubled past. Soft-spoken but with an undeniable presence, Darros is a man who always gets what he wants, no matter the cost. Diamond will play Tom, the former military, no-nonsense Head of Corporate Security for the Darros Foundation.
Previously announced series regulars include Ritter as Lucy, a woman with an unimaginable origin story, trying to find her place in the world. BAFTA® Award-nominee Keeley Hawes (Bodyguard, Line of Duty), who portrays a perceptive but sensitive scientist who finds herself at odds with her own moral code when circumstances lead her to make an unthinkable choice. Amanda Fix (North of Normal, High School), who stars as Jules, a salty teen trying to find herself. The newly adopted daughter of wealthy parents, she is tough as nails, a little reckless but brutally smart. Avan Jogia (Now Apocalypse, Zombieland: Double Tap), who plays Lucy's boyfriend Jack, a soft-spoken former army medic and single father. He has devoted his life to raising his daughter and discovers the woman he loves has an unimaginable secret. 
Anna Fishko (Pieces of Her, The Society, Fear the Walking Dead) is creator, writer, showrunner and executive producer of Orphan Black: Echoes with John Fawcett, the co-creator of the original series who also directed 17 episodes across all five seasons, on as director and executive producer. David Fortier and Ivan Schneeberg, executive producers from Boat Rocker on the original Orphan Black series, return as executive producers on the new series. Nick Nantell and Kerry Appleyard also executive produce for Boat Rocker, alongside Katie O'Connell Marsh. Boat Rocker manages the Orphan Black global franchise, including content distribution and consumer products.
 Kihlstedt is represented by A3 Artists Agency & Untitled Entertainment. Hiroyuki Liao is represented by SMS Talent and Koopman Management. Diamond is represented by Paradigm.
About AMC
AMC is home to some of the most popular and acclaimed original programs on television. AMC was the first basic cable network to ever win the Emmy® Award for Outstanding Drama Series with Mad Men in 2008, which then went on to win the coveted award four years in a row, before Breaking Bad won it in 2013 and 2014, and the network's series The Walking Dead is the highest-rated series in cable television history. AMC's current original series include Anne Rice's Interview with the Vampire, Anne Rice's Mayfair Witches, Fear the Walking Dead, Dark Winds, Lucky Hank and the forthcoming series The Walking Dead: Dead City and The Walking Dead: Daryl Dixon, among others. AMC is owned and operated by AMC Networks Inc. and is available across all platforms, including on-air, online, on demand, mobile, and on AMC+, the company's premium streaming bundle featuring content from across AMC and sister networks BBC America, IFC, and SundanceTV as well as streaming services Shudder, Sundance Now and IFC Films Unlimited.
About AMC+
AMC+ is the company's new premium streaming bundle featuring an extensive lineup of popular and critically acclaimed original programming from AMC, BBC America, IFC, and SundanceTV and full access to targeted streaming services Shudder, Sundance Now and IFC Films Unlimited, which feature content such as A Discovery of Witches, Creepshow, and Boyhood. The service features a continually refreshed library of commercial-free content, with iconic series from the AMC Networks portfolio including Mad Men, Halt & Catch Fire, Hell on Wheels, Turn: Washington's Spies, Rectify, Portlandia, and series from The Walking Dead Universe, among many others. The service also offers a growing slate of original and exclusive series including Gangs of London, This is Going to Hurt, Dark Winds, and the first two series in a new Anne Rice universe, Anne Rice's Interview with the Vampire and Anne Rice's Mayfair Witches. With new movies released every Friday, AMC+ is the newest destination for exclusive film premieres direct from theaters all year long. AMC+ is available in Canada, Australia, New Zealand, India, South Korea, and Spain and is available in the U.S. through AMCPlus.com, the AMC+ app, and a number of digital and cable partners.
About BBC AMERICA 
BBC AMERICA is a hub of innovative, culturally contagious programming including the Peabody Award-winning series Killing Eve starring Golden Globe® and SAG® Award-winner Sandra Oh and Emmy® Award-winner Jodie Comer. The network is the definitive television home and co-producer of the most iconic natural history series and franchises including Planet Earth, Blue Planet, Dynasties, Eden: Untamed Planet, Frozen Planet and Seven Worlds, One Planet. BBCA transforms every Saturday into Wonderstruck, a weekly destination for wildlife and wonder.  A joint venture between AMC Networks and BBC Studios (the commercial arm of the BBC), BBCA's influential shows such as Doctor Who, Orphan Black, Luther and The Graham Norton Show have attracted critical acclaim and earned Emmy® Awards, Golden Globes®, Peabody Awards, Critics' Choice Awards, NAACP Image Awards, TCA Awards and more. BBC AMERICA is available across all platforms, including on-air, online, on demand and mobile. Find out more by visiting press.amcnetworks.com.  BBCA on social: YouTube – Twitter – Instagram – Facebook – Tumblr 
About Boat Rocker
Boat Rocker (TSX: BRMI) is the home for creative visionaries. An independent, integrated global entertainment company, our purpose is to tell stories and build iconic brands across all genres and mediums. With offices around the world, Boat Rocker's creative and commercial capabilities include Scripted, Unscripted, and Kids and Family television production, distribution, brand & franchise management, a world-class animation studio, and talent management through Untitled Entertainment. A selection of Boat Rocker's projects include: Invasion (Apple TV+), Pretty Baby: Brooke Shields (Hulu), Slip (Roku), Downey's Dream Cars (Max), Orphan Black (BBC AMERICA, CTV Sci-Fi Channel), Dear…(Apple TV+), Billie Eilish: The World's a Little Blurry (Apple TV+), The Next Step (BBC, Corus, CBC), Daniel Spellbound (Netflix), and Dino Ranch (Disney+, Disney Junior, CBC). For more information, please visit www.boatrocker.com.