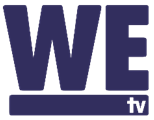 New Reality Series Follows Keke Wyatt As She Navigates Life As An Artist, Wife, Mother, Daughter, Sister, Friend And Foe
Photo Credit: Drea Nicole Photography
New York, NY – July 26, 2023 – WE tv, AMC Networks' destination for compelling unscripted television, today announced the greenlight of Keke Wyatt's World, a new reality series featuring famed R&B artist Keke Wyatt. The series will debut this fall, exclusively on WE tv and sister streamer ALLBLK.
Keke Wyatt's World is larger than life! Having been in the music game for over three decades, Keke is ready to take her career to the next level with her first new album in over six years. This R&B artist must balance her demanding singing career with being a wife, daughter, diva, friend and mother to 11 children, including newborn baby Ke'Zyah. As the pressures mount, she fights to keep it all from unravelling with the help of husband, Zackariah, a stay-at-home dad who manages the house; her mother, Lorna, who is her rock but also stirs up trouble in the family; and manager and BFF Andrae who struggles to keep her on track. Can Keke continue to balance motherhood and family life with the demands of her career and her fans?
"Hello Sugars!!! My world may not be perfect, but I'm super excited to share my beautifully crazy, chaotic and balanced life with you all," said Keke Wyatt. "From family and kids to a frustrating yet thriving career on the path to finishing my new album for my FANS. Get your seatbelts ready, buckle up and get ready to enter Keke's World OkaaaaY!!!"
"WE tv thrives on bringing its viewers bold, dynamic – but relatable – personalities. Keke Wyatt is a natural fit as her vibrant personality, coupled with her interesting yet complex herstory, perfectly exemplifies what our Thursday night viewers crave," said Brett Dismuke, Head of Content, WE tv and ALLBLK. "WE look forward to the launch of this new series and are grateful Keke allowed us to capture her multifaceted world."
Keke Wyatt's World is produced by Conveyor Media with Colin Whelan, Rebecca Sirmons and Kat Uyenco serving as executive producers and Rodney Holland and Carlos Vargas as co-executive producers. Keke Wyatt and Andrae Crenshaw also serve as executive producers. Angela Molloy, SVP Development & Original Production, Unscripted and Ashley McFarlin VP Development & Original Production, Scripted executive produce for WE tv.
###
About WE tv
With compelling, can't miss unscripted shows, WE tv's programming is fueled by personalities and relationships filled with purpose and passion. WE tv welcomes everyone and creates an inclusive experience across all platforms: on TV, online, on demand, and social media, embracing how today's digitally savvy, socially engaged audiences connect through content, using it as a catalyst to drive conversation and build community. Further building on this mission, current WE tv originals are now available to stream on WE tv's sister platform, ALLBLK. WE tv is owned and operated by AMC Networks Inc., and its sister networks include AMC, BBC America, IFC, SundanceTV and streamers Acorn TV, ALLBLK, AMC+, Shudder and Sundance Now.
About Conveyor Media
CONVEYOR MEDIA is a multi-platform production company specializing in reality lifestyle content. Their shows have appeared on Netflix, HGTV, MAX, Magnolia and Comedy Central, with recent projects including Bargain Mansions, Joe Exotic: Tigers, Lies & Coverups and Ranch to Table.