Network Unveils Bold New Logo And Graphics, Reflecting Broader Audience Focus And Programming Mix
NEW YORK, NY – June 2, 2014 – WE tv today unveiled bold new branding that reflects the network's broader focus on the communal power of "WE" in a connected and social world. While it will remain a leading destination for women on television and online, WE tv has officially dropped the word "women" from its name and will focus on the broader and universal implications of the word "WE" as it continues to expand and redefine its compelling mix of programming and innovative digital extensions.
"When we looked at our name and brand, we realized instantly that the word 'WE' is an ideal reflection of the socially networked world we live in today," said Marc Juris, WE tv president. "The idea of 'WE' as all of us – sharing common interests and experiences – is a powerful and universal theme which drives connection, conversation, collaboration and community. It creates an ideal platform to position the network at the center of the rapidly evolving multi-screen universe."
To visually articulate the new brand promise, the network developed an innovative, highly unusual design strategy that uses the network logo to communicate key brand attributes. The logo is the word "WE" underscored by a bar that serves as a signature design element. In addition to underscoring the word WE in the logo, the bar will be used graphically to call out WE in key words and phrases like awesome, powerful and tweet.
The new WE tv branding and visual elements, developed in cooperation with Eloisa Iturbe Studio of Buenos Aires, will flow through the network's onscreen and online presence this fall.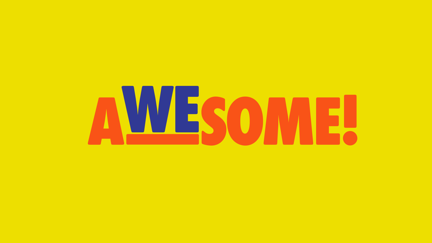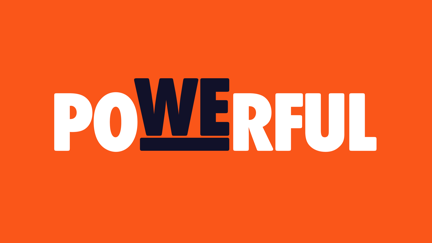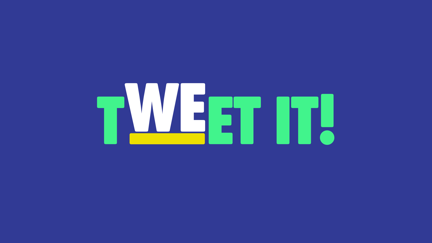 WE tv has been building on the success of its Thursday night line-up featuring viewer favorites including Braxton Family Values, Tamar & Vince, Mary Mary, L.A. Hair and its newest hit, SWV Reunited. Friday nights on WE tv now feature original programming including Marriage Boot Camp: Reality Stars and Mystery Millionaire. The network's first scripted series, The Divide, from Richard LaGravenese and Tony Goldwyn, will premiere July 16.
WE tv has also been bringing viewers innovative extensions of its programming including "WatchIt With," which allowed viewers to "watch" the most recent season of Mary Mary right alongside stars Tina and Erica Campbell. Ninety-minute "WatchIt With" episodes followed each new airing, combining the best elements of a reunion show and an aftershow with unforgettable immediacy. The recently launched "Build-A-Binge" digital feature allows viewers to go to WEtv.com and vote on their favorite thematic Law & Order binge, with the most popular five-episode binge appearing each week on WE tv on Tuesday nights.
* * *
About WE tv
WE tv's popular slate of fresh and modern unscripted original series includes the hit shows Braxton Family Values, Mary Mary and Marriage Boot Camp, among many others.  WE tv will debut its first scripted series, The Divide, from Richard LaGravenese and Tony Goldwyn, this July. Audiences connect to WE tv online at WEtv.com, on demand and in social media. WE tv is owned and operated by AMC Networks Inc., alongside its sister channels AMC, IFC and SundanceTV, and is available in over 85 million U.S. homes and across all platforms.
# # #