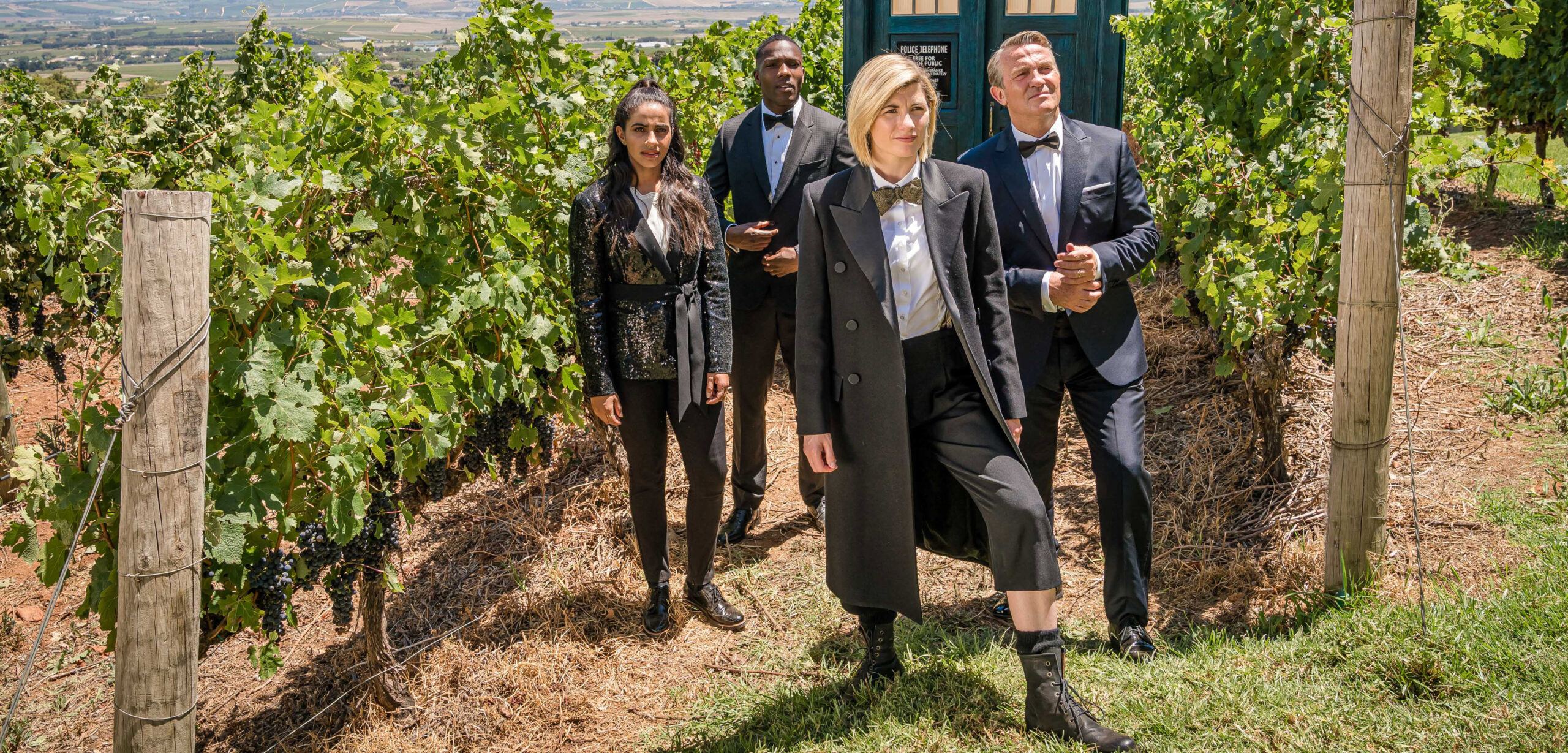 DIVERSITY, EQUITY & INCLUSION
At AMC Networks being diverse, equitable, and inclusive is more than a business imperative that spurs creativity and drives innovation. It's at the heart of who we are and what we believe. We think, operate, and create using DEI as a lever for positive change in three critical areas: Our Talent & Workplace, Our Content, and Our Greater Purpose.
Telling authentic stories starts from within – by forging a diverse, equitable and inclusive workforce and culture that recognizes, celebrates, and empowers everyone. This means we work to increase our pipeline of underrepresented talent and create more equal pathways for development and advancement. It means we ensure equity in our pay and people practices. And it means we provide everyone with the resources they need to make a positive impact at our company and in society.
of our employees identify as women
of our senior leaders identify as women
of our employees identify as people of color
Learning Together

Equipping our employees with the tools and knowledge they need to expand awareness and understand what promoting diversity, equity and inclusion really means is a critical part of what we do. Our employees participate in a variety of online courses and interactive workshops covering topics ranging from building a more equitable workforce, to unconscious bias, to microaggressions and more.

Having Crucial Conversations

Throughout the year we bring together partners and thought leaders for important and eye-opening conversations on current events and advancing DEI for our employees, such as "Challenging the Model Minority Myth" with our AACN (Asian American Culture Network) ERG and "Developing while Black" featuring several Black AMCN executives and storytellers, as well as discussions on the portrayal of disabilities in media, and more.

Developing Talent Pipelines

We strive to create a pipeline of diverse talent for our workplace and promote and develop opportunities for underrepresented communities by partnering with leading industry organizations including NAMIC, WICT, The Walter Kaitz Foundation, The T. Howard Foundation, Prep for Prep, and more.

Fostering Inclusive Communities

We create space for everyone to be true to themselves and celebrate what makes us different through employee driven communities and employee resource groups (ERGs).
Employee Resource Groups (ERGs)
Globally, we have ERGs that form communities through shared interests and experiences around nine areas, including Asian American, Visible & Invisible Disabilities, Emerging Leaders, Parents & Caregivers, LGBTQIA+, Black, Hispanic and Women. Our ERG members are a vital part of everything we do, and create a culture of belonging for our employees. They facilitate networking and connections with peers; support the acquisition of diverse talent internally and externally; act as a valuable sounding board for content development and programming; provide an avenue to facilitate leadership and skill development; and increase the organization's overall cultural competency.

Asian American Culture network

Advocates for visible and invisible disabilities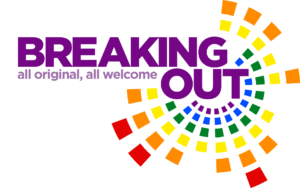 U.K. LGBTQIA+ EMPLOYEES AND allies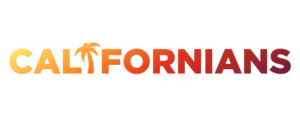 California fusion dei group

emerging leader and development group

Women Employees and Allies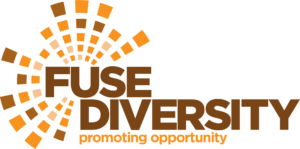 parent and caregiver employees

U.S. LGBTQIA+ EMPLOYEES AND allies

Vested interest in black employees

Latin and Hispanic employees and allies
Our Content and Programming
We are passionate about telling authentic stories that connect with audiences in meaningful ways and that entertain, with vivid characters and worlds that show a full spectrum of the human experience. Ensuring diverse and inclusive voices and points of view – on our screens, on our sets, and in our writer's rooms – is fundamental to our creative process. It is how we understand, reflect, and speak with insight and authenticity to the wide range of audiences we reach every day.
We have a long track record of championing and supporting independent and diverse voices and using our platforms to bring these storytellers` vision to life.
ALLBLK

Launched in 2014 as Urban Movie Channel, ALLBLK is the first subscription streaming service created for Black TV and film. Dedicated to featuring content that is inclusively and unapologetically for, by and about Black people, ALLBLK has a diverse lineup that spans genres and generations with fan favorite titles such as A House Divided, Double Cross, Social Society with Kendall Kyndall, Millennials, and more.

WE tv

With a slate of compelling, can't miss unscripted shows, such as Growing up Hip Hop, Braxton Family Values, and more, WE tv consistently ranks among the top networks in cable for women of color and will always be dedicated to developing and presenting programming focused on positive, diverse female voices.

Disability Storytelling

AMC Networks has been widely recognized for scripted storytelling spotlighting and celebrating people living with disabilities including BBC America's CripTales, AMC's Fear the Walking Dead, Critics' Choice Award-winner Push Girls and Sundance Now's Peabody Award-nominee This Close.

Recognitions

Actress Sandra Oh from BBC America's Killing Eve won the Golden Globe for Best Actress in a Drama TV series for her role, making her the first woman of Asian descent to win that award. Our shows have also been recognized by the NAACP Image Awards and GLAAD Media Awards for performances and series including, most recently, IFC's Sherman's Showcase, IFC Films' Farewell Amor, Killing Eve and more.
UPCOMING HIGHLY-ANTICIPATED AND PROUDLY INCLUSIVE NEW PROJECTS INCLUDE:
DARK WINDS
A psychological thriller based on the iconic Leaphorn & Chee book series by Tony Hillerman executive produced by Robert Redford and George R.R. Martin. The #2 new cable drama for the current television season and the #1 new series launch in AMC+ history at the time of its release, Dark Winds was created by a Native American writer, Graham Roland, with its episodes written primarily by Native American writers, and it stars a Native American cast, led by Zahn McClarnon, Kiowa Gordon, and Jessica Matten. The production worked closely with the Navajo Nation. With special permission, 70% of Dark Winds was filmed on tribal lands at Tesuque Pueblo in New Mexico, using their facility Camel Rock Studios. Another 30% of the series was filmed on tribal lands at Cochiti Pueblo, also in New Mexico. Dark Winds has been renewed for season two and will return to AMC and AMC+ in 2023.
INTERVIEW WITH THE VAMPIRE
A story that has captivated readers around the globe for decades, Interview with the Vampire  is a new series created, written, and produced by Rolin Jones (Perry Mason, Friday Night Lights) and overseen by Mark Johnson (Breaking Bad, Halt and Catch Fire), featuring a writers room made up of over 50% writers from underrepresented groups. Based on Anne Rice's bestselling novel of the same name, this adaptation puts Black and queer perspectives center-stage, revamping the tale for audiences both old and new.
QUEER FOR FEAR
Shudder's four-part horror docuseries explores the genre's literary origins, from queer authors like Mary Shelley and Oscar Wilde, to "lavender scare" alien invasion films of the mid-20th century. Queer for Fear re-examines genre stories through a queer lens, seeing them not as violent, murderous narratives, but instead as tales of survival that resonate thematically with queer audiences everywhere.
DEMASCUS
Coming to AMC and AMC+ in 2023, Demascus is an original series executive produced by Mark Johnson's Gran Via Productions and created by accomplished writer and playwright, Terrance Arvelle Chisholm. The series follows the life of an ordinary Black man in present-day America as he goes on a journey of self-discovery using technology that allows him to experience different versions of his own life. Starring Okieriete Onaodowan, Demascus is a comedic, genre-fluid, coming-of-age story with a reality-bending premise that explores the gulf between Black male perspectives, while also attempting to answer Demascus' personal question: "Who am I?"
We work with leading industry organizations to ensure there is greater inclusion in the stories we tell. Through these partnerships, we celebrate and empower the next generation of storytellers who reflect the full spectrum of our world.
Inclusion Rider

We've signed on to #ChangeHollywood in partnership with Color of Change, Pearl Street Films, and Endeavor Content to use inclusion riders on every AMC Studios production, a process for hiring and casting that will expand our candidate pools and increase representation for historically underrepresented talent. We view the rider as an opportunity to move beyond intention and focus on expectations and actions that should come along with our commitment. Learn more.

Mentorship Matters

A program connecting prominent showrunners with emerging non-WGA writers of color for a year-long mentorship which will include networking, introductions, monthly check-ins, and an opportunity to be staffed in a writer's room.

Coded for Inclusion

We're proud to be a part of the launch of Coded for Inclusion, a game-changing job matching platform from Staff Me Up for the crews of scripted and unscripted television productions  designed to help change the way hiring happens in Hollywood and remove the barriers to entry for job seekers from historically underrepresented groups (BIPOC, women, LGBTQ+, people with disabilities and active military/veterans). Learn more.

High-Octane Episodic Directing Series

We've partnered with the Alliance of Women Directors, a collective of over 400 professional women-identifying and gender nonbinary directors, to launch a masterclass for emerging and mid-career directors. The series will consist of five classes centered on directing action and thriller content in scripted television, featuring directors, showrunners, and department heads from AMC's The Walking Dead, Creepshow, The Terror, and NOS4A2, among others.
In addition to promoting diversity, equity, and inclusion within our hallways, in our productions and on our screens, we are a source for change and support in our communities. Through philanthropic efforts, community outreach and strong and lasting partnerships, we support causes that make a difference, that advance a culture of inclusivity and amplify everyone's voice.
AMC Networks Black Producers Fund
We have partnered with the AFI Conservatory, the nation's top film school, to launch a new grant program for Black students aimed at breaking down barriers and creating opportunities for stories that build a more inclusive culture. The Black Production Fund provides funding for second year Black students' thesis productions along with a national platform for the emerging filmmakers and exciting new voices by distributing select student films on ALLBLK, our streaming service exclusively dedicated to showcasing Black film and television.
Learn more
.
WE SeeHer and See Her Create
Through our participation in the Association of National Advertisers SeeHer initiative, a program to help promote equal and realistic portrayals of women in media, we have launched two specific initiatives: "WE SeeHer" in partnership with our WE tv network, as well as "
See Her Create
." These initiatives celebrate incredible female talent in front of and behind the camera as well as women who are doing amazing work in their communities.
Black History Month PSA Campaign
We are honored to partner with our civic leadership at the Congressional Black Caucus and the NAACP on our award-winning Public Service Announcement campaign commemorating Black History Month. Each year, we create PSAs featuring legislators reflecting on figures who continue to advance the legacy of civil rights advocacy, and air them throughout February to educate and inspire support for diversity and inclusion.
And we're looking at expanding relationships and launching new ones with organizations doing important and impactful work across the spectrum of diversity, equity, and inclusion.