At AMC Networks, we are committed to supplier diversity and advancing the economic inclusion of businesses owned by underrepresented groups — including women, minorities, veterans, persons with disabilities, and the LGBTQ+ community. This promotes opportunities for diverse ideas and innovative solutions that strengthen our organization and the stories we tell, the suppliers we work with, and the communities where we live and operate.
We use best practices in supplier diversity to identify and work with businesses that are at least 51% owned, operated and controlled by one or more of the following:
Minority Business Enterprise (MBE)
Women Business Enterprise (WBE)
Lesbian, Gay, Bisexual, Transgender, Queer Enterprises (LGBTQ+)
Veteran Owned Business (VBE)
Service Disabled Veterans (SDV)
Disability-Owned Business Enterprise (DOBE)
Interested in becoming a Supplier?
Please reach out to Sheri Shafir, AMC Networks' Director of Supplier Diversity at Sheri.Shafir@amcnetworks.com or 646-273-7371.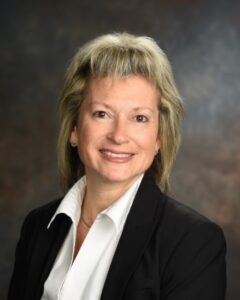 2022 Supplier Diversity Event Schedule
WBENC BE BOLD National Conference
Atlanta, GA   Jun 7-9, 2022
WBEC Metro NY SAGE Advice Graduation–Judge
Virtual  June 16
NMSDC Business Connection Matchmaker
Virtual  June 22-23, 2022
NGLCC Sip & Pitch Pride Edition
Virtual Jun 24, 2022
WBEC Metro NY Corporate Roundtable
Virtual July 20, 2022
NGLCC International Business & Leadership Conference
Las Vegas, Aug 2-5, 2022
NMSDC Business Connection Matchmaker
Virtual Aug 18-19, 2022
NY & NJ MSDC Networking for Scholarships
Crystal Springs, NJ Sept 21, 2022
NGLCC Sip & Pitch
Virtual Sept 23, 2022
NY & NJ MSDC Partnership Awards Reception
NYC Sept 29 or Sept 30
WBEC Metro NY Breakthrough Breakfast
NYC Oct 7, 2022
NY & NJ MSDC Sustainable Symposium
TBD Oct 13 or Oct 14, 2022 (TBD)
NY & NJ MSDC Awards Reception
NYU Oct 19 or 20, 2022 (TBD)
NMSDC Annual Conference and Business Opportunity Exchange
New Orleans, LA Oct 30-Nov 2, 2022
NY & NJ MSDC Fall Business Opportunity Exchange
TBD Nov 16-17, 2022
NGLCC National Dinner
Washington, DC Nov 18, 2022
NY & NJ MSDC Biz Connect Networking Event
NYC Dec 9, 2022