At AMC Networks, we are committed to supplier diversity and advancing the social and economic inclusion of businesses owned by historically excluded and underrepresented groups — including women, minorities, veterans, people with disabilities, and the LGBTQ+ community. This promotes opportunities for diverse ideas and innovative solutions that strengthen our organization and the stories we tell, the suppliers we work with, and the communities where we live and operate.
We use best practices in supplier diversity to identify and work with businesses that are at least 51% owned, operated and controlled by one or more of the following:
Minority Business Enterprise (MBE)
Women Business Enterprise (WBE)
Lesbian, Gay, Bisexual, Transgender, Queer Enterprises (LGBTQ+)
Veteran Owned Business (VBE)
Service Disabled Veterans (SDV)
Disability-Owned Business Enterprise (DOBE)
Interested in becoming a Supplier?
Please reach out to Sheri Shafir, AMC Networks' Director of Supplier Diversity at Sheri.Shafir@amcnetworks.com, 347-266-6356.
Supplier Diversity Link to Register :  https://supplierdiversity.amcnetworks.com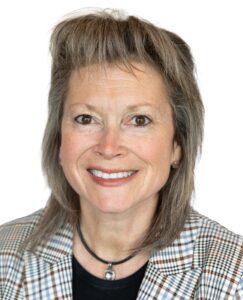 2023 Supplier Diversity Event Schedule
NGLCC NY M3 Mixer -Host: GRUBHUB
NYC Jan 31, 2023
NY & NJ MSDC Corporate Quarterly Meeting Q1
Virtual Feb 15, 2023
NMSDC Matchmakers
Virtual Feb 22-23-2023
It's Not Just Dinner (INJD) hosted by Pride Global
NYC, Feb 23, 2023
WBENC National Conference
Nashville, TN  Mar 20-23, 2023
NGLCC TGx Matchmaker
Virtual Apr 3, 2023
NGLCC NY M3 Mixer-hosted at Pride Global
NYC Apr 19, 2023
NY & NJ MSDC Business Opportunity Exchange-BNY Mellon hosting
NYC May 18, 2023
NGLCC Platinum Circle Virtual Matchmaker
Virtual May 22, 2023
NJ State Chamber of Commerce Disabled Veteran & Veterans Business Summit –Fairleigh Dickinson University (FDU)
Florham Park, NJ May 25, 2023
NGLCC NY M3 Mixer—Hosted by Netflix
NYC May 31, 2023
NY & NJ MSDC Corporate Quarterly Meeting: Q2
Virtual June 14, 2023
NMSDC Matchmakers
Virtual June 20-21, 2023
WBEC Metro NY & WBEC Greater DMV Matchmakers
Virtual June 20-21, 2023
WBEC Metro NY Corporate Roundtable
Virtual July 2023
NY & NJ MSDC Pitch On Point -AMC Networks Hosting
New York, NY July 20, 2023
NMSDC Business Diversity Leadership Summit
Evanston, IL July 25-27, 2023
ANA Virtual Supplier Diversity Fair: Hispanic Owned Businesses
Virtual  Aug 3, 2023
NY & NJ MSDC Biz Connect
NYC Aug 10, 2023
NGLCC International Business & Leadership Conference & Awards Dinner
Denver, CO Aug 15-18, 2023
NMSDC Matchmaker
Virtual Aug 22-23, 2023
NGLCC NY M3 Mixer-Hosted by Greenwich Village Chelsea
NYC  Aug 30, 2023
NGLCC Communities of Color Initiative (COCI) Matchmaker
Virtual TBD 2023
NY & NJ MSDC  Corporate Quarterly Meeting: Q3
Virtual Sept, 2023
WBEC Metro NY Celebrating Partners
NYC Sept 14, 2023
Business Innovation/Knowledge Forum-MSDUK Flagship HUB
London, UK Sept 14-15, 2023
WBEC Metro NY Breakthrough Breakfast
NYC Sept 15, 2023
NY & NJ MSDC Networking on the Green for Scholarships
Crystal Springs, NJ Sept 20, 2023
NGLCC NY BERG Corporate Best Practice Sharing –By Invitation at AMC Networks
NYC Sept 28, 2023
NY & NJ MSDC Sustainable Symposium
NYC TBD  2023
NY & NJ MSDC Partnership Awards Reception
Gotham Hall, NYC Oct 12, 2023
NMSDC Annual Conference and Business Opportunity Exchange
Baltimore, MD Oct 22-25, 2023
NBIC Unity Week
Philadelphia, PA Nov 27-30, 2023
NY & NJ MSDC Corporate Quarterly Meeting: Q4
Virtual, Dec 6, 2023
NY & NJ MSDC Biz Connect Networking Event
NYC TBD 2023