Celebrating Hispanic Heritage
AMC Networks Launches PSA Campaign to Celebrate Hispanic Heritage Month in Partnership with Members of the Congressional Hispanic Caucus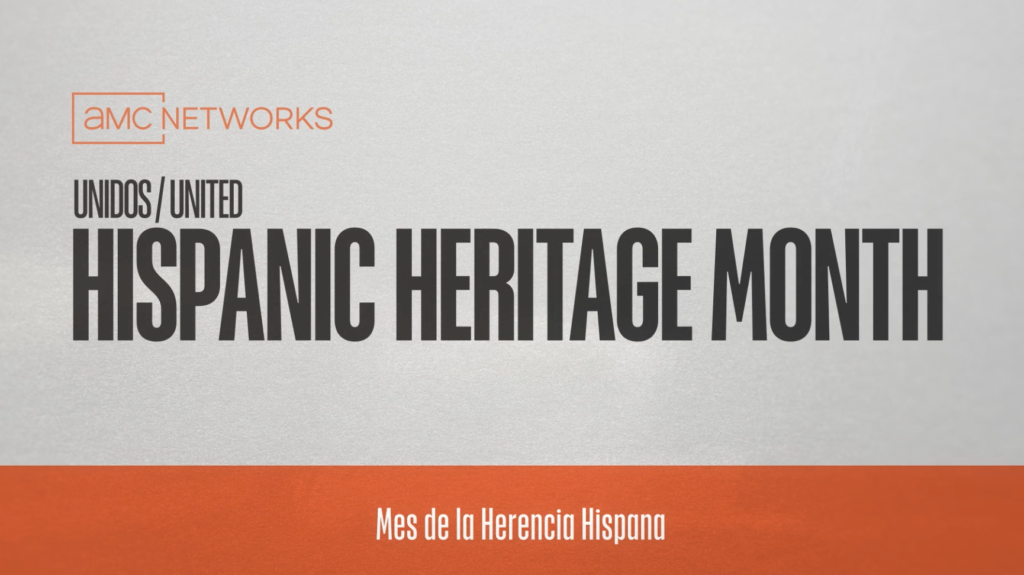 AMC Networks is partnering with Members of the Congressional Hispanic Caucus to honor Hispanic Heritage Month and celebrate the vibrant cultural history of the Latinx and Hispanic communities, and their tremendous achievements and contributions that continue to impact society with the launch of a PSA campaign. The central theme of the PSA campaign is "Unidos, United" – a celebration of Hispanic Heritage Month and the rich multitudes of cultures and experiences the community represents. Spots featuring Representatives Nanette Diaz Barragán, Tony Cárdenas, and Raul Ruiz will air across the company's national networks and social media channels, including AMC, BBC AMERICA, IFC, SundanceTV, WE tv, and streaming service AMC+ throughout the month.
AMC Networks Celebrates Hispanic and Latinx Heritage On-Screen
AMC Networks is also celebrating Hispanic Heritage on the company's AMC+ premium streaming bundle with a collection of 25 series and films  curated by the company's Hispanic/Latino/a/x employee resource group VOCES under the heading "Celebrando La Unidad."
The special collection includes acclaimed horror film "La Llorona," the Peabody Award winner which was selected as the Guatemalan entry for Best International Feature Film at the 93rd Academy Awards; "Che Part 1 & Part 2," which stars Best Actor winner Benicio del Toro as Che Guevara; "Y Tu Mama Tambien," a coming-of-age classic that was an Academy Awards nominee for Best Original Screenplay, and much more. Click here to learn more.
Commemorate the month with AMC Networks and Johnnie Walker
AMC and Johnnie Walker are raising a glass to both celebrate and elevate Latinx voices during Hispanic Heritage Month. The Content Room tapped Lynnette Marrero, pioneer bartender and Nuyorican (Puerto Rican New Yorker) to craft a vibrant cocktail that celebrates her rich culture. She named it La Esperanza which translates to The Hope.
All you need to make it at home is to fill a shaker with ice and add the following: 1.5 oz JW Black Label; .75 oz Lemon Juice; .25 oz Blackberry Purée (5 muddled if using fresh); .75 oz Hibiscus Tea; .5 oz Agave Syrup. Give it a shake, pour into a highball glass, and garnish with an Orchid. Salud to heritage and hope!