ACORN TV RELEASES SNEAK PEEK FROM SEASON TWO OF HARRY WILD, STARRING EMMY AWARD-WINNING ACTRESS JANE SEYMOUR, PREMIERING THIS UPCOMING MONDAY, OCTOBER 9 
The Six-Part Irish Mystery Thriller Debuts with a Two-Episode Premiere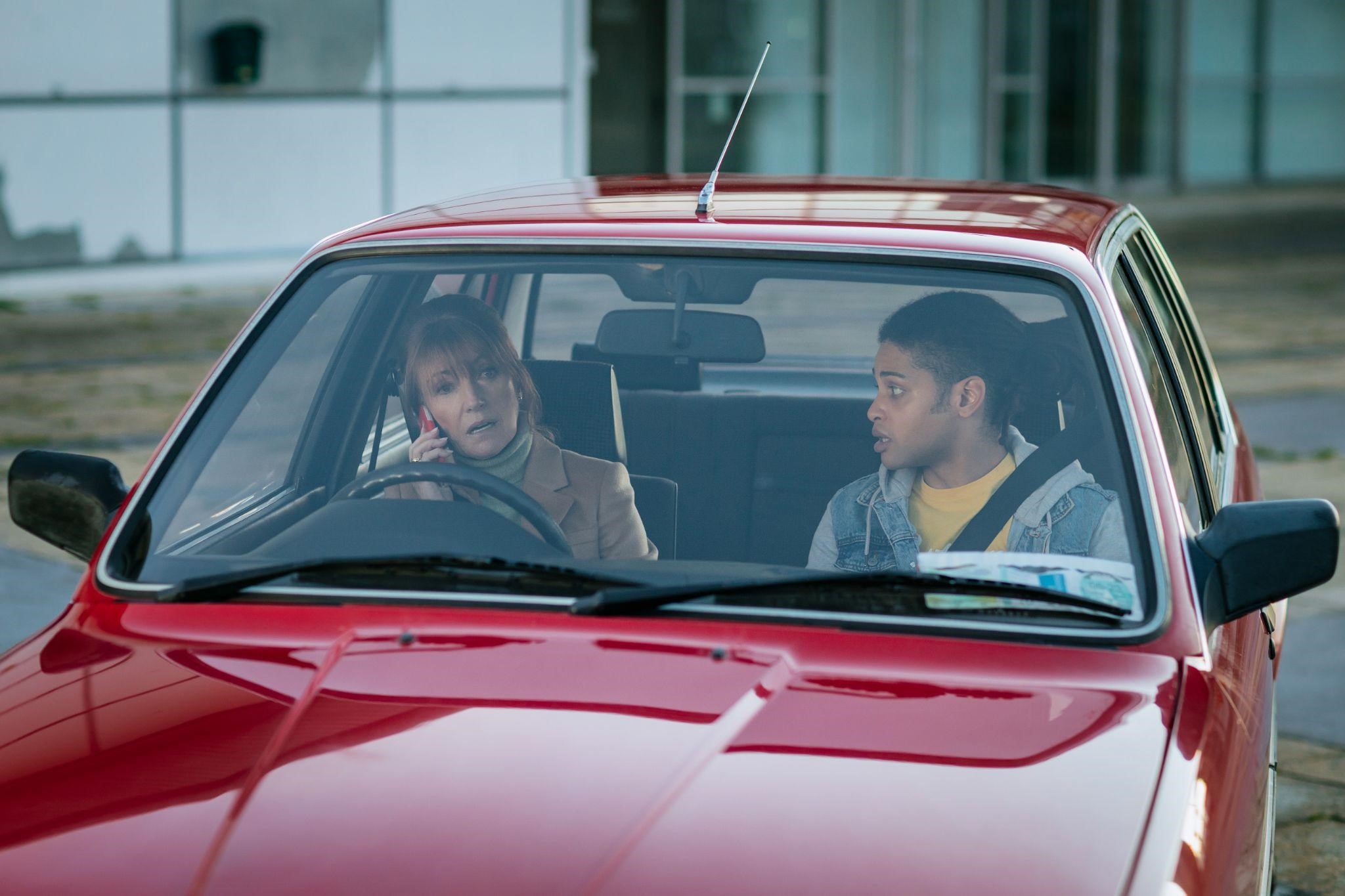 VIEW SNEAK PEEK FROM THE SERIES PREMIERE HERE 
DOWNLOAD KEY ART & NEW IMAGES
Acorn TV is excited to share a sneak peek clip and additional images from the highly anticipated season two premiere of the Irish Mystery Thriller, Harry Wild, starring Emmy® and Golden Globe® Award-winning actress Jane Seymour (The Kominsky Method; Dr. Quinn, Medicine Woman; Live and Let Die). The six-episode season debuts with a two-episode premiere this upcoming Monday, October 9 on Acorn TV. New episodes will be released weekly on Mondays.
Season Two follows former literature professor, Harry Wild (Seymour), who has found an unusual pastime in retirement: solving crimes along with her young partner in PI work, Fergus Reid (Rohan Nedd, Whitstable Pearl). Together the wise-cracking pair investigate cases ranging from missing persons to murders, much to the annoyance of Harry's son, Charlie (Kevin Ryan, Guilt), who's a detective in the Dublin Garda. When Fergus's mother suddenly turns up, years after abandoning her family, they have a deeply personal mystery to solve: What are her intentions? And can he trust her?
Watch/Share the Sneak Peek: HERE
Watch/Share the Trailer: HERE
Download Key Art: HERE
Download Images: HERE
Watch Screeners: HERE
*While the review embargo for season two has lifted, we respectfully ask all recap and post-mortem coverage to be held until the day each episode premieres on Acorn TV.* 
Episode 1 – "Silence Dogood Did Bad" – Premieres Monday, October 9 on Acorn TV
When Ray is murdered, Harry and Fergus will stop at nothing to find the killer.
Episode 2 – "The Village Has Eyes" – Premieres Monday, October 9 on Acorn TV
Harry and Fergus look into a woman's disappearance from a village with a history of devil worship.
For more series' information, please visit: http://press.amcnetworks.com