CBS Reality becomes TRUE CRIME 
CBS Catch Up Channels UK becomes WATCH FREE UK 
True Crime from CBS Reality is renamed to TRUE CRIME UK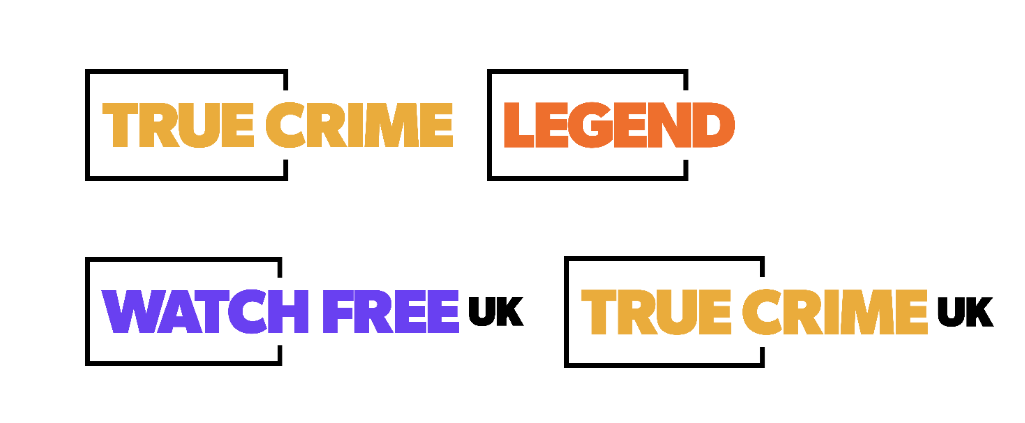 LONDON, UK – 31 October 2023 – AMC Networks International UK has announced that it will rebrand its portfolio of UK channels and streaming services owned by the CBS AMC Networks UK Channels Partnership, a joint venture with Paramount Global.  
The rebrand will be rolled out on 22 November and provides an exciting opportunity to introduce a clearer look and offering across the joint venture's channels and services in the UK, while retaining familiar colouring for its dedicated audiences and renaming of the services to better reflect their content offering to attract new viewers. The whole portfolio is now brought together with the signature open box branding. 
CBS Reality, which has been the UK's #1 factual entertainment channel amongst adult women1 since 2016 and has been airing popular original, expert-led true crime programming, will be renamed to TRUE CRIME, and streaming brand True Crime from CBS Reality will change from to TRUE CRIME UK. TRUE CRIME UK is an AVOD and FAST service from the flagship brand available as an AVOD collection in a branded area on ITVX, with over 250 hours of content available to watch. The FAST channel is available through multiple platforms including Amazon Freevee, Rakuten TV and Samsung TV + services initially, with more major platforms rolling out shortly.  
Entertainment channel LEGEND, which features action, sci-fi, adventure and western series and movies, and which was renamed from Horror Channel in 2022, will also go through a brand transformation. 
On-demand content from both the TRUE CRIME and LEGEND channel brands are available currently on free on-demand player CBS Catch Up Channels UK which will become WATCH FREE UK. WATCH FREE UK is accessible directly via FreeView, Freesat and Youview, and downloadable via IOS, Android, and all major device/manufacturer stores. 
Other channels in the portfolio to rebrand include LEGEND XTRA and TRUE CRIME XTRA, and time-shift versions LEGEND XTRA +1 and TRUE CRIME +1. 
Sam Rowden, VP, Content Group said, "With such a vast array of content available across so many platforms, we wanted to elevate our UK portfolio to be more easily recognisable and accessible, and to clearly reflect our content offering. This rebrand closely aligns with our aim to provide carefully curated services catering to both existing and new audiences, wherever they choose to watch our programmes." 
The new look was developed with Second Home Studios alongside AMCNI UK's in-house creative team led by Creative, Marketing and Communications Director Matt Stott, and the updated identity is supported by a marketing campaign including on air and digital media elements. 
Current programming highlights on TRUE CRIME include original content such as "Evidence of Evil", "Murder by the Sea", "Killers: Caught on Camera", "Donal Macintyre's Killer Evidence", "The Truth About My Murder" and exclusive third-party content including "Medical Detectives".  
Upcoming content on LEGEND includes series "The Six Million Dollar Man", "Walker Texas Ranger" action movie titles Hard Target, Barb Wire and thriller Sneakers alongside Jet Pilot and Angel and the Bad Man starring John Wayne, from the westerns collection. 
Images and channel descriptors can be downloaded at this LINK. 
About CBS AMC Networks UK Channels Partnership  
The CBS AMC Networks UK Channels Partnership is a joint venture between Paramount Global and AMC Networks International – UK, which owns and operates a portfolio of four entertainment channels, TRUE CRIME, TRUE CRIME XTRA, LEGEND and LEGEND XTRA, and streaming services WATCH FREE UK and TRUE CRIME UK. The channels feature a broad assortment of series, movies and documentaries from CBS's extensive television library together with TRUE CRIME original productions airing on TRUE CRIME, complemented by entertainment programming from third party suppliers. This portfolio of channels reaches viewers in more than 25 million homes throughout the UK via the Sky, Virgin Media, Freesat and Freeview platforms and on demand via the WATCH FREE UK player available from Freesat, Freeview and Youview and downloadable via IOS, Android, and all major device/manufacturer stores. 
AMC Networks International – UK (AMCNI – UK) distributes television programming throughout the United Kingdom and other countries in Europe, the Middle East and Africa (EMEA) and manages a portfolio of eight channel brands, including AMC, SundanceTV and a portfolio of seven entertainment channels in joint venture with Paramount Global, including TRUE CRIME, TRUE CRIME XTRA, LEGEND and LEGEND XTRA (UK only) CBS Justice, CBS Europa, CBS Reality (available outside of the UK). 
AMC Networks International – UK is a business unit of AMC Networks International, a leading producer and distributor of television channels reaching subscribers in more than 130 countries and territories and spanning a range of genres, including movie, lifestyle, entertainment and factual.  
AMC Networks International is the global division of AMC Networks. 
For more information, visit: www.amcnetworks.com/amc-networks-international.