GRITTY, SPLIT-TIMELINE CRIME DRAMA STEELTOWN MURDERS PREMIERES EXCLUSIVELY ON ACORN TV MONDAY, NOVEMBER 27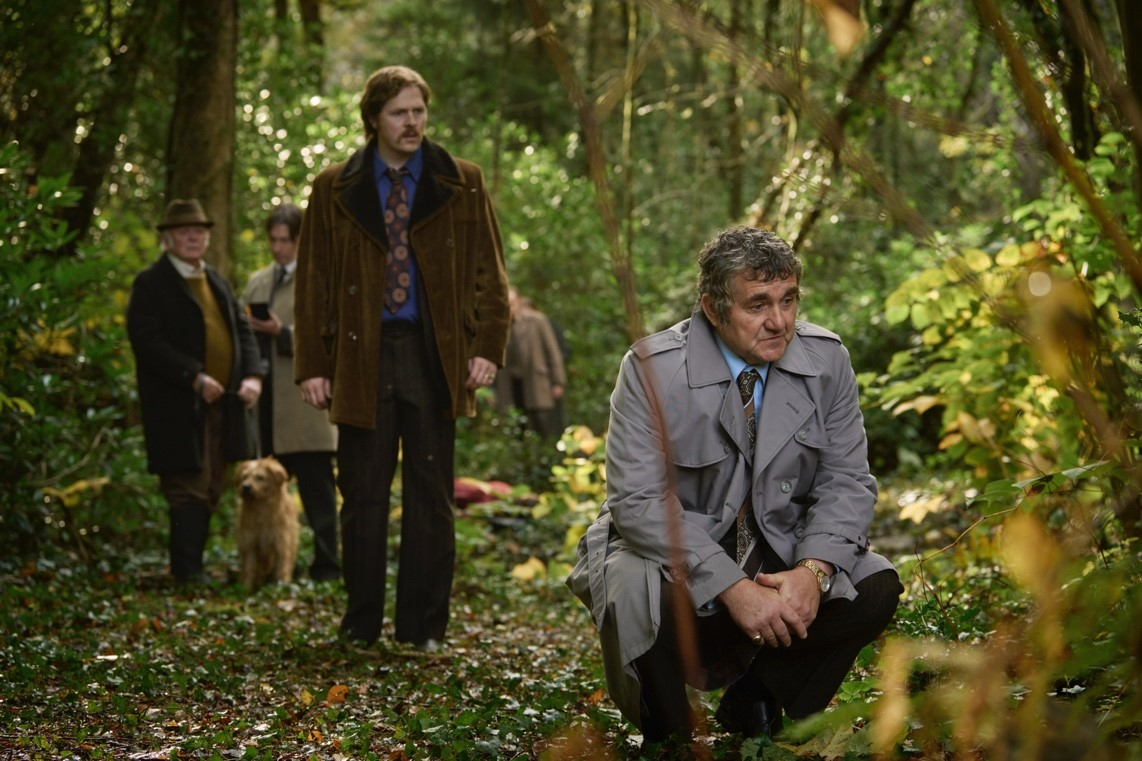 WATCH FULL SERIES NOW – SCREENERS.COM
WATCH AND EMBED OFFICAL TRAILER
NEW YORK, NY – October 24, 2023 – Dark and gritty Welsh split-timeline crime drama, Steeltown Murders, premieres as a full-season binge exclusively on Acorn TV on Monday, November 27. Set in two distinct time periods, Steeltown Murders is a fascinating true crime drama that explores a small Welsh community's grief and a buried truth across four episodes.
It's 2002 in Port Talbot, Wales, and on hearing that the Criminal Investigation Department (CID) are looking to reopen two sexually motivated murder cases from 1973, DCI Paul Bethell jumps at the opportunity to lead the investigation. Following two vividly different timelines, we also revisit the tragic events of '73 to see both a small Welsh community devastated by grief, and Paul as a junior officer who is adamant not to make the same mistakes that he and the force had made once before.
The young DCI Paul Bethell and Phil 'Bach' Rees are played by Scott Arthur (Good Omens, Borg vs. McEnroe) and Sion Alun Davies (Hidden, The Sandman), while Bethell and Rees's older selves are played by Philip Glenister (Calendar Girls, Life on Mars) and Steffan Rhodri (House of the Dragon, Wonder Woman).
Additional cast include Aneurin Barnard (Dunkirk, The Goldfinch), Richard Harrington (Poldark, Hinterland), Keith Allen (Kingsman: The Golden Circle, Agatha Raisin), Nia Roberts (Hidden, Doctor Who) and Karen Paullada (The Worst Witch, Stella). 
Steeltown Murders, an Acorn TV exclusive series, is written and directed by BAFTA-nominees Ed Whitmore and Marc Evans. The series is produced by Severn Screen and distributed by All3Media International. Executive producers are Ed Whitmore, Ed Talfan and Jonathan Hill. Rebecca Ferguson and Helen Perry serve as executive producers for the BBC.
EPISODE DESCRIPTIONS – SERIES BINGE ON MONDAY, NOVEMBER 27 ON ACORN TV
Episode 101
As the CID reopen an investigation into three murders back in 1973, DCI Paul Bethell tries to piece together a past which has haunted both him, and a community for almost 30 years.
Episode 102
With the swabbing operation set in motion, Paul looks to not only find his killer, but to eliminate individuals whose past has been defined by false accusations and callous rumours. 
Episode 103
Through ground-breaking, familial DNA technology, the team in '02 manage to locate the killer. However, without 100% certainty, Paul may have to rethink his approach.
Episode 104
As Paul searches for higher approval to proceed with Kappen's exhumation, the team are concerned that his tunnel vision could leave them in a worse situation than they once were.
NOTE TO EDITORS
If you have any questions or would like to arrange cast or crew interviews, please contact those listed below. We appreciate your support and coverage of Steeltown Murders.
About Acorn TV
AMC Networks' Acorn TV is North America's largest streaming service specializing in premium British and international television. Acorn TV adds exclusive programming every week to a deep library of revered mysteries, dramas, and comedies – all commercial-free. Acorn TV's recent slate is comprised of critically acclaimed commissioned and original series including popular New Zealand detective series My Life Is Murder (Lucy Lawless), acclaimed Irish crime thriller Bloodlands (James Nesbitt, co-executive produced by Jed Mercurio), British crime drama Whitstable Pearl (Kerry Godliman), Emmy®-nominated Queens of Mystery, Kiwi romantic comedy Under the Vines and British detective drama Dalgliesh (Bertie Carvel), to name a few. Current and upcoming Acorn TV Original Series include UK detective drama Harry Wild (Jane Seymour), tasty murder mystery Mrs. Sidhu Investigates (Meera Syal), Signora Volpe (Emilia Fox), The Chelsea Detective (Adrian Scarborough) and many more. The above add to a growing catalog of popular bingeable dramas including Agatha Raisin (Ashley Jensen), Jack Irish (Guy Pearce), Doc Martin (Martin Clunes), Deadwater Fell (David Tennant, Cush Jumbo), all 23 seasons of fan-favorite Midsomer Murders and highly-rated drama The Nest, among others.
"glorious streaming service… an essential must-have" – The Hollywood Reporter
"Netflix for the Anglophile" – NPR
Acorn TV is available for $6.99/month or $69.99/year. Facebook: OfficialAcornTV – Twitter: @AcornTV – Instagram: @Acorn_tv