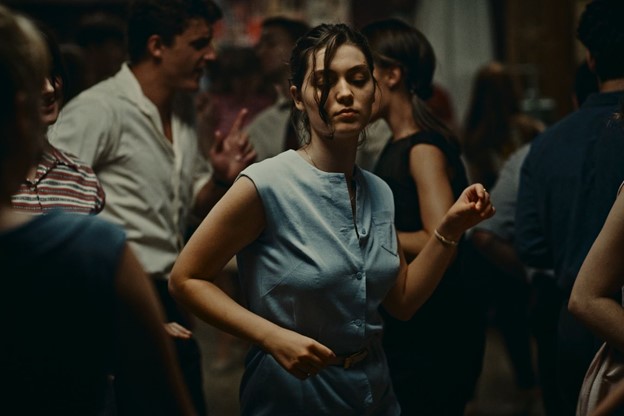 NEW YORK, NY (October 4, 2021) – IFC Films President Arianna Bocco and FilmNation Entertainment's CEO Glen Basner announced today that they are acquiring U.S. rights to French writer-director Audrey Diwan's sophomore feature HAPPENING. The film marks Diwan's arrival as a major talent and was written by Diwan with Marcia Romano as an adaptation of Annie Ernaux's semi-autobiographical novel of the same name. HAPPENING had its world premiere at the 2021 Venice Film Festival where Diwan took home the festival's top prize, the coveted Golden Lion, an early indicator of Oscar® prospects in years past. Diwan's film was the unanimous choice from the jury that included recent Oscar® winners Bong Joon Ho and Chloé Zhao. HAPPENING is poised to be a major contender for France's official Oscar® entry for Best International Film. HAPPENING was produced by Rectangle Productions' Édouard Weil (Declaration of War, Love, Climax, Vortex) and co-produced by Srab Films (Les Miserables). IFC Films will release the film theatrically in early 2022.
HAPPENING is set in France, 1963. Anne is a bright young student with a promising future ahead of her. But when she falls pregnant, she sees the opportunity to finish her studies and escape the constraints of her social background disappearing. With her final exams fast approaching and her belly growing, Anne resolves to act, even if she has to confront shame and pain, even if she must risk prison to do so.
The critical reception out of Venice was explosive, describing the film as 'timely', 'important', 'uncompromising', and touting Diwan as a major talent.  In his review for The Hollywood Reporter, David Rooney said, "HAPPENING is a slice of clear-eyed French social-realism that will be meaningful to anyone who cares about personal freedoms."
IFC Films has a long-standing history of supporting and releasing films from Europe's premiere filmmakers. Notably the Palme d'Or winners Abdellatif Kechiche's BLUE IS THE WARMEST COLOR and Jacques Audiard's DHEEPAN, as well as one of the Dardenne Brothers' highest grossing film of their career, TWO DAYS, ONE NIGHT, which landed an Oscar® nomination for Marion Cotillard.  IFC Films made a splash at Cannes this year with three of the buzziest films of the festival including Mia Hansen-Løve's BERGMAN ISLAND set to release this month, as well as the new Audiard PARIS, 13TH DISTRICT and the most talked about festival film of the season, BENEDETTA from Paul Verhoeven which will open theatrically December 3rd. Most recently, IFC Films released THE PAINTED BIRD which was shortlisted for the Best International Feature category at the 92nd Academy Awards.
Arianna Bocco, President of IFC Films said, "Audrey has crafted an award-winning film that puts a face on the choices women have to make, achieving something incredibly rare and rewarding in its powerful depiction of humanity. We look forward to working with Audrey, Glen and the entire filmmaking team to bring this film to the widest audience possible in the US."
Glen Basner, CEO of FilmNation Entertainment said, "Audrey's stunning and powerful film could not be more timely and we are thrilled to collaborate with Arianna and her team at IFC Films to bring this emotional cinematic experience to US audiences."
Director Audrey Diwan added, "Through the lens of IFC Films and FilmNation, I realized what HAPPENING could represent to audiences in the U.S. I feel incredibly supported by this alliance, whose common goal is to take this story to new heights and champion my artistic vision. Arianna Bocco and Glen Basner have both long advocated for compelling and important films, which assures me this partnership that we are about to embark on together will be an extremely exciting one."
The deal for the film was negotiated by IFC Films' President Arianna Bocco with CAA Media Finance and Wild Bunch on behalf of the filmmakers. Wild Bunch International is handling international sales.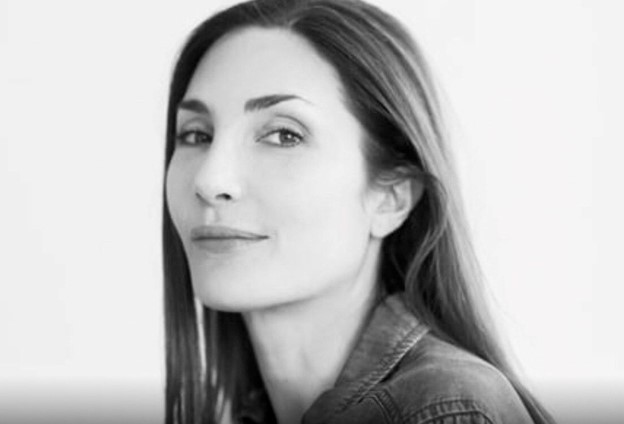 Photo: Audrey Diwan
ABOUT IFC FILMS
Established in 2000 and based in New York City, IFC Films is a leading U.S. distributor of independent film. Its unique distribution model makes independent films available to a national audience by releasing them in theaters as well as on cable's Video On Demand (VOD) and digital platforms.
Current releases include Mia Hansen-Løve's critically acclaimed BERGMAN ISLAND and Paul Verhoeven's BENEDETTA. Some of the company's successes over the years have included BOYHOOD, THE DEATH OF STALIN, FRANCES HA, MY BIG FAT GREEK WEDDING, Y TU MAMA TAMBIEN, THE BABADOOK, TOUCHING THE VOID, 4 MONTHS, 3 WEEKS AND 2 DAYS, CHE, SUMMER HOURS, ANTICHRIST, IN THE LOOP, JOAN RIVERS: A PIECE OF WORK, TINY FURNITURE, and CARLOS. IFC Films has worked with established and breakout filmmakers, including Steven Soderbergh, Gus Van Sant, Spike Lee, Richard Linklater, Miranda July, Lars Von Trier, Gaspar Noé, Todd Solondz, Cristian Mungiu, Susanne Bier, Olivier Assayas, Jim McKay, Larry Fessenden, Paul Dano, Gregg Araki, Jacques Rivette, Claude Chabrol, Abdellatif Kechiche, Kore-eda Hirokazu, Abbas Kiarostami, Alfonso Cuaron, Noah Baumbach, Lena Dunham, Ethan Hawke and many more. IFC Films is a sister label to IFC Midnight, and is owned and operated by AMC Networks Inc.
ABOUT FILMNATION ENTERTAINMENT
FilmNation Entertainment is a leading producer, financier and distributor of independent films, television, theater, audio and new media. Since being founded in 2008, FilmNation has grown organically from its roots in independent film by leveraging its bold creative taste and experience entertaining global audiences. FilmNation has worked with many of the world's most renowned filmmakers and storytellers including Steven Soderbergh, Terrence Malick, Sofia Coppola, Pedro Almodóvar, Rian Johnson, Julie Taymor, Armando Iannucci, Emerald Fennell and Denis Villeneuve. The company has established itself as a home for specialty filmmaking with global appeal by focusing on a highly selective group of filmmakers and projects that emphasize both creative integrity and commercial potential, and in recent years has strategically diversified its avenues of storytelling with television, theater and podcasting.
Consistently ranked as one of the highest-grossing independent international film distributors, FilmNation has produced award-winning box office hits that include Denis Villeneuve's ARRIVAL starring Amy Adams and Kumail Nanjiani's and Emily V. Gordon's THE BIG SICK and released the Academy Award winning THE KING'S SPEECH, ROOM and THE IMITATION GAME. Upcoming releases include Pablo Larrain's SPENCER starring Kristen Stewart, Pedro Almodovar's MADRES PARALELAS starring Penelope Cruz and Sean Baker's RED ROCKET. Recently the independent studio released Emerald Fennell's Academy Award winning PROMISING YOUNG WOMAN starring Carey Mulligan, Sean Durkin's THE NEST starring Jude Law, THE COURIER starring Benedict Cumberbatch, and Armando Iannucci's THE PERSONAL HISTORY OF DAVID COPPERFIELD starring Dev Patel.
The studio's first foray into television, I Know This Much Is True, was released on HBO and garnered Mark Ruffalo an Emmy Award for his lead role. The independent studio has a number of high-profile television projects lined up including adaptations of Isabel Allende's The House of the Spirits, Daisy Goodwin's American Heiress for EPIX, and Susan Choi's 2019 National Book Award winner Trust Exercise. FilmNation is also producing an adaptation of John Updike's Rabbit Run, a co-production with U.K. outfit Lookout Point, and The Hidden Girl based on Ken Liu's science fiction short story. The company has broadened its platform with strategic investments into other storytelling arenas, including theatrical productions of Tony winning The Band's Visit and The Sound Inside and the West End's critically acclaimed True West. The company made its foray into the audio space with podcast Hyper-Thetical and Murder on the Towpath for Luminary and continues to build its audio slate and digital content. The company announced in early 2019 the launch of its UK-based television production company with Nordic Entertainment Group.